Do you suspect that your child might have special needs? Life as MOM contributor Jessie Leigh offers some advice for parents who are seeking special services for their children.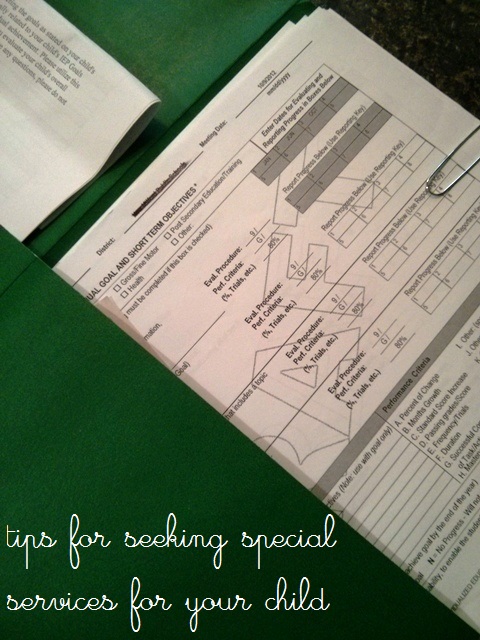 When we have children, we have so many things to wonder about and decide. What color will his eyes be? Will she like soccer? What should our birth plan look like? What type of schooling will we choose? It can be an exciting, and sometimes confusing, time.
One thing very few of us consider when we welcome a new child into our lives is this:
Will he or she have special needs?
The fact is, upwards of 15-20% of all children will have a special need uncovered at some point before the age of 18. If this number seems shockingly high to you, you're not alone. The numbers were significantly lower back when we were in school. This is not because more and more children have "problems" these days; rather, it is an indication of better and earlier detection and diagnosis.
This is a good thing because it can result in our children getting better and earlier help and services to meet their needs. Also, because so very many children are receiving therapies and support in one area or another, there is little to no stigma attached to it.
Still, it is probably safe to say that most parents do not dream about their children having special needs. Of all the hopes and ambitions we have for our little ones, needing therapy or extra help is probably not in the mix.
So, what should you do if you, or someone else with a large role in your child's life, suspects a delay or difficulty? What steps should you take and what should you expect to happen?
Before the age of three:
Most of this article will focus on school-aged children, but, if your child is not yet three years old, you'll need to contact your state's early intervention program. These go by different names from state-to-state, but they all serve the same purpose: they provide therapies and support to children between birth and age three.
Preschool and beyond:
Once your child reaches age three, and up until they turn (at least) eighteen, therapies and interventions are provided through the public school system. This is true even if your child does not attend the public school. Homeschooled children and those attending private or parochial schools are still entitled to evaluations and services through the community in which their parents pay taxes.
Many children are first identified as having speech, motor, or developmental delays in preschool. There are many reasons for this, but one of the most obvious is that, for many children, this is the age when someone other than a primary caregiver really needs to understand the child's words and needs. While I was certainly aware that my child who was non-verbal until nearly three was delayed, I truly did not struggle with interpreting his needs. People outside the home, however, had a very difficult time. Preschool often uncovers this.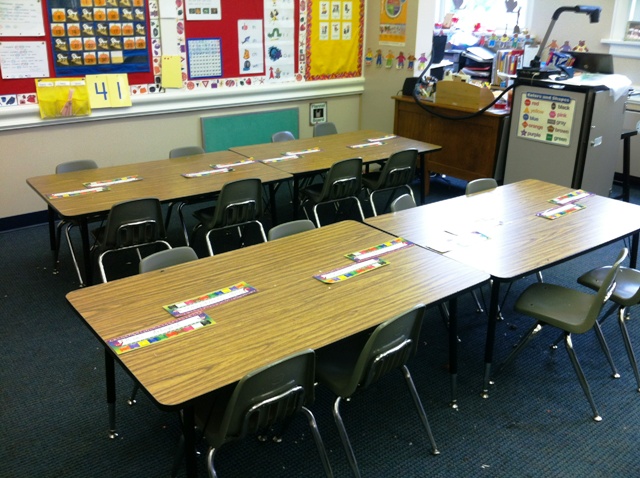 photo source: Janel
If you suspect a delay:
If you suspect your child might be struggling, whether it be with academics, speech, fine motor skills, gross motor skills, or something else entirely, it's important you let the school know as soon as possible.
I always encourage people to talk to the teacher first so you can gauge his or her feelings about it, but then — and this is important — make your concerns known in writing. We've been very fortunate to have a very supportive school and our verbal concerns have been taken seriously. Nonetheless, there are laws in every state in place to protect your child's right to "a free and appropriate public education," but these laws are contingent upon your making your concerns and requests on paper.
Again, state laws vary, but your school district has very specific guidelines as to how long they have to respond to your letter. Failure to comply with these can result in serious penalties and the withholding of funding; as a result, most take these guidelines very seriously.
What you should expect:
If you put your concerns in writing, you should expect the school to contact you. They will likely schedule a meeting to which you, the other parent, an administrator, the classroom teacher (if appropriate), and relevant therapists will be invited.
A plan will be put into to place to evaluate your child for any concerns you have documented and a follow-up meeting will be scheduled to review the professionals' findings.
My child was labeled "special needs." Isn't that bad?
If your child qualifies for services, the team will develop an IEP or "individualized education plan." This will be just what is sounds like– a plan to meet your child's individual needs and provide the therapies and put into place the support systems to help him or her succeed.
Your opinion should be sought; the team should take into account what you hope to see for your child. You are absolutely a part of your child's educational team, and, while you shouldn't expect to be able to give out a whole laundry list of demands, your questions or concerns with the suggested plan should be addressed and considered.
Do not be alarmed to have your child labeled "special needs." As I mentioned earlier, more and more children have needs uncovered each year. It is truly not a bad thing, nor is it necessarily a permanent thing. I have a child who, at three, was considered "extremely delayed." By age six, he was released from special education, and we were told he was "severely gifted." Development and learning are fluid and labels are ever-changing. Try to embrace it as a good thing, since it affords your child legal protection in terms of supportive education.
My child didn't qualify. Is that bad?
If the team evaluating your child comes back and tells you that your child doesn't qualify for services, you really need to get real with yourself about how you feel about that. Are you relieved because you just weren't sure and now you feel confident he's on track? Are you dismayed because you were positive she was dyslexic and they seem to be minimizing your concerns? Are you uneasy with their conclusions because it just doesn't feel right?
Those are all valid responses and you should pay attention to your gut. You have the right to express dissatisfaction with the findings if that's truly how you feel. Inquire about additional testing. See if there is a parent advocate in your town who would be able to help you understand all your rights. You don't have to just shrug and say, "oh, well" if you feel it's not accurate.
Finally, even if the team determines that services aren't required at this point, know that this whole process wasn't a total loss. Having your concerns already documented will help you in the future if you still feel your child needs additional support.
Have you sought special services for your child? What challenges and successes did you have in the process?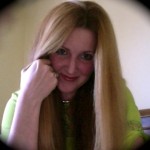 – A mother of three, including a 24 week preemie, JessieLeigh is a determined advocate for even the tiniest of babies. She can be found celebrating life's (sometimes unexpected) miracles and blessings at Parenting Miracles.