Set Up Financial Files for the Year
As an Amazon Associate I earn from qualifying purchases. For more details, please see our disclosure policy.
Set yourself up for success with a financial filing system to work with all year long.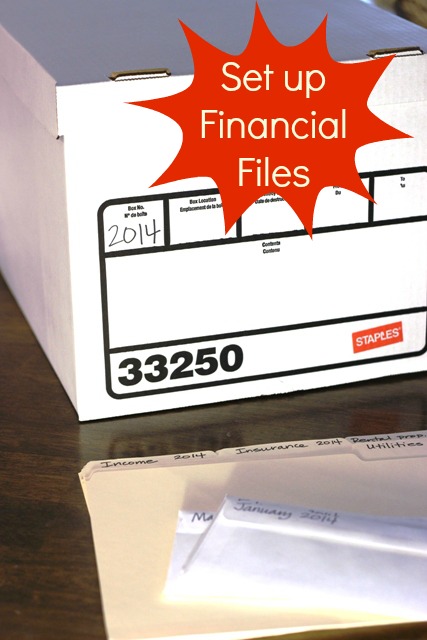 Last week we talked about our biggest money mistakes. We had some doozies, didn't we? I hope all you young whipper snappers can learn from our mistakes. Two weeks before we chatted about financial goals for the new year. Between goals and mistakes, we've got to get a plan in action for doing better this year.
Now that the hype of the new year is over and tax time is looming, it's time to get set up for success. Good bookkeeping is part of that.
I hate bookkeeping so I leave it to the last minute every month. Last year I made it a goal to keep better books. I did pretty well making sure that I updated accounts and filed papers on a weekly basis. For awhile. But, then things got busy and I put things off.
I did better than the year before. That's good. Now, I hope to do better than last year.
As such, I'm setting up files now to help me throughout the year.
Receipt envelopes
You may have a different strategy, but my accountant advised me to save all my receipts for seven years. I used to just toss them into a box and hope for the best.
The last few years I've switched to monthly envelopes and that's helped immensely. This year in the name of saving a tree, I'm reusing return envelopes from bills I pay online. Doesn't look as pretty, but bills and receipts aren't, so who cares?
Yearly files and a box for the year
For years and years I've been filing important papers under the specific business they pertain to, ie, AAA, the insurance company, etc. This works for papers you need to keep forever, but not for those items that you can ditch after seven years.
Now I have yearly files that are pretty basic: utilities, insurance, etc. with the year marked clearly on them. After I've prepped taxes for the previous year, I can stash it in a banker's box in the garage or closet. Then, seven years from now the whole thing can get shredded and I won't have to sift through paperwork, hoping that I'm grabbing the right dates to discard.
Bill paying envelopes
There are a few individuals and entities that I pay by check on a regular basis: my assistant, the IRS, the management company of the house we live in. It's so much easier if I prepare these envelopes with addresses and stamps all at one time so that when it's time to pay bills, it's super easy to do so.
Budgeting and stats reporting forms
There are a few forms that I use to communicate financial stats to FishPapa. Printing out a dozen now makes it a little bit easier to prepare for monthly money meetings. We've gotten out of the habit again, so this year I need to be more on top of getting ready for this.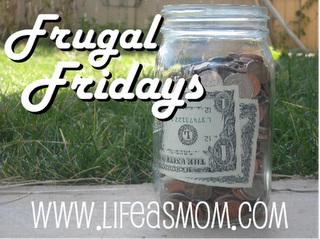 This is Frugal Friday. In an effort to make these weekly financial discussions more interactive, I'm no longer posting a link-up. Feel free to leave a link in the comments. But better yet, chat with us on today's topic.
How do YOU handle paperwork throughout the year?
Do you do anything special?