Setting Goals for the New Year
We are a participant in the Amazon Services LLC Associates Program, an affiliate advertising program designed to provide a means for us to earn fees by linking to Amazon.com and affiliated sites. We participate in other affiliate programs as well. For more details, please see our disclosure policy.
Setting goals for the new year is necessary for me to get traction on the ways I want to grow. Dividing them into personal, family, home, and financial goals for 2012 helps me wrap my head around different areas of life.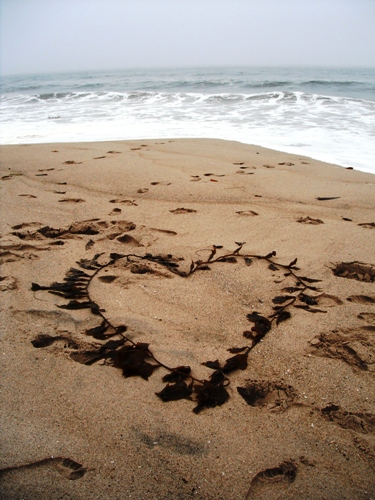 This is probably one of my favorite times of the year: the great big Mulligan. A fresh start. A do-over, if you will.
Because truth be told, I'm not always the wife, mom, teacher, cook, writer, daughter, or  friend that I wish I were. As such, I'm so very thankful for fresh starts. I know I can't be perfect. Honestly, I don't wanna be perfect. But, I love to get a fresh start.
It encourages me to press on.
We spent the weekend cleaning house, putting away the tree, and generally putting some order into our chaos. We did some deep cleaning of areas that hadn't seen the light of day in awhile. And it was good. Out with the old…. and all that jazz.
We also watched the last two years in video. So fun! And so amazing to see how much our kids have changed in such a short while. If you don't already have a favorite way to review the past, I highly recommend the slide show thingamabob set to music. So sweet!
Looking back is a great reminder of the things that we want to do more of.
Oh yeah, honey, remember when you took the girls on the train?
Babe, are there any pictures of you? We need to take more pictures of you.
Oh my! Those fish tacos were good. Let's go back to that restaurant.
A glance backward reminds us of where we've been and where we want to go from here.
Goal setting works.
Now, you may or may not be the resolution-making type of girl. I don't call them resolutions, though. I call them goals. You call them whatever you want. As long as they spur you on to being the best YOU you've got, I'm good.
But, I'm a firm believer in articulating goals for yourself. And if you do it publicly in front of dozens of people, so much the better. At least your pride will spur you on if not your friends in accountability.
Last year (and the year before that), I shared some of my goals for the year. I broke them down into four main categories: personal, family, home, and financial. This structure worked for me. So I'm doing it again.
I guess you could say my goals are generally "goals for life" since the ultimate end result doesn't really change, though the processes do vary from year to year.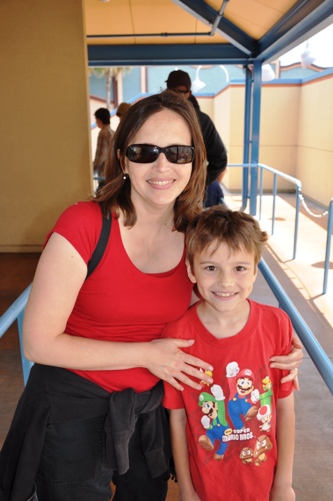 Here are some of my goals for 2011 2012:
Personal
Write a cookbook – Well, the book is in the final stages. I've had a peek at the layout as well as gone through several rounds of edits. Be expecting a lot of book talk this year as the release date approaches. Amazing that just a year ago I was strolling through the bookstore praying that my book would someday be there.
Manage my time better – The days are passing me by. My eldest child will soon be 15. My baby is 3 1/2! I want to make more time for just hanging with my peeps this year. Refining my time budget should help.
Get healthier – I got my physical last fall (just like I said I would) and actually head to the doc tomorrow for a check on something growing on my person. Hoping that it is what google tells me it might be. Either way, I am eager to get that resolved, get back into exercising, eat a little better, and otherwise take better care of myself than I did when I was 20. If I only knew then what I know now…. Losing the spare tire would be nice, too.
Improve my posture – I am horrible about slouching. Always have been. This year, I want to make a concerted effort to stand taller. I'm counting on exercise and better fitting bras to help with that. And yes, I'm going to get fitted! The undergarments I own are older than two or three of my children.
Family
Enjoy more down-time with my husband and kids – Can we ever have enough? Last year hubs and I started taking weekly date nights, most weeks. Wow! How fun! I'm hoping to continue this practice as well as work in monthly "dates" with each of my children, too.
Teach my kids to cook. Believe it or not, I haven't done a great job instilling independence in the kitchen. I've micromanaged instead. Part of my Pantry Challenge goals is to let the kids do more in terms of food prep.

Home
Do something more with our photos – In One Bite at a Time, Tsh talks about some simple ways to store photos. Gonna see what I can do about that in the new year. My girls still don't have baby books, so I do want to do something about that, too. And as I mentioned already, the video slideshow thingy rocks.
Dejunk and reorganize – It seems to be an ongoing challenge to keep clutter at bay. I'm going to start zone defense in the next couple weeks. Stay tuned for a play by play schedule of dejunking and organizing our homes. You're welcome to join me in the Campaign against Clutter.
Financial
Plan for our retirement – We don't have big dreams of yachts, private islands or any extravagant retirement. But, we also don't want to burden our children or live in squalor. So, we're trying to navigate these waters of retirement planning. More on that in the months to come, I'm sure.
Give more – I think this is going to be part of our big dream. But, I'm not quite sure yet what this will look like.
What are YOUR big goals for this year?
Top two photos: Jamie Getskow Voeltz