Homework is a fact of life for most kids. Check out these tips on how to set up a homework system that works.
This post is written by Life as MOM contributor, JessieLeigh: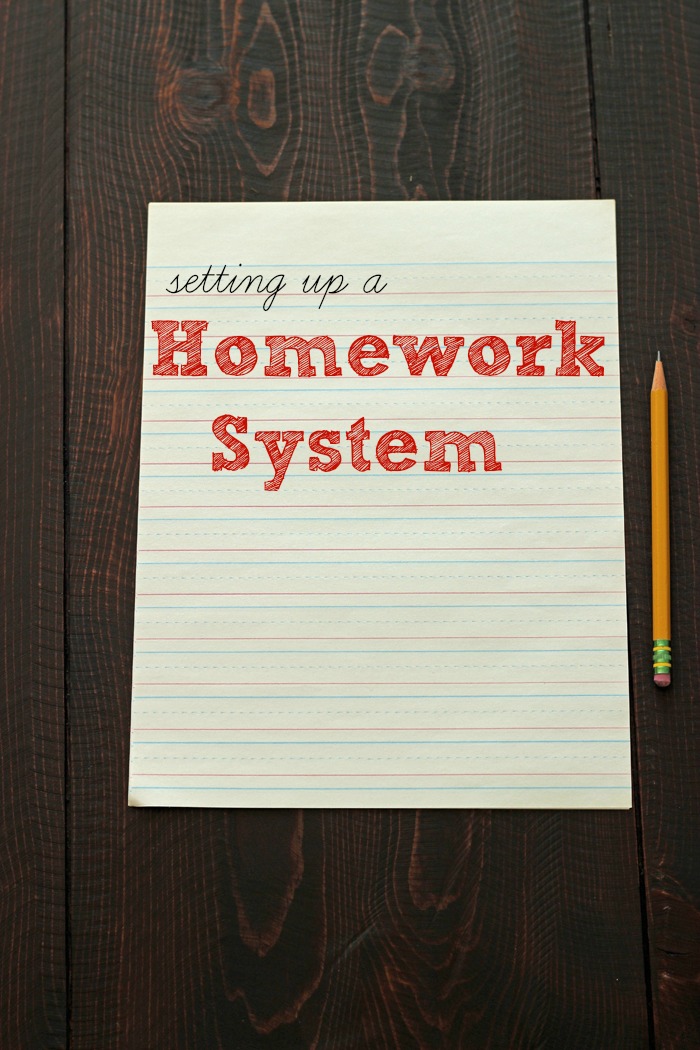 It's amazing to me how early children start receiving homework these days. Truth be told, the first homework I ever remember receiving was in sixth grade.
(My fifth grade teacher attends my church and he assures me that he did give us limited homework, but it clearly wasn't enough to leave an impression!)
These days, kids can expect to start bringing home homework by about the first grade, if not kindergarten. It's a new world out there. From math worksheets to reading logs to "books in a bag" to projects, there always seems to be something for which they are responsible.
Not surprisingly, this can quickly get overwhelming if you don't lead the charge!
Setting up a Homework System
Whether you're parenting one or many, the paperwork and assignments build up at a shocking rate. Left alone, this can quickly spiral into a mass of clutter and disorganization. Homework is an area where it definitely pays to have a plan.
Here's where to start in setting up a homework system:
Set clear expectations.
The quickest way to get in over your head is to have no expectations in place. There's not one organizing system on Pinterest that will save you if you haven't laid out clear guidelines for your children.
:: Let them know who's in charge of unpacking the backpack— is it their job? Will you do it?
:: Tell them when the task needs to be completed. Do you want them unpacked immediately? After supper?
:: Give specific instructions for where things should be placed. Where should the lunchbox go? Is there a clear spot for important paperwork? Where will they take their homework materials to get started?
While these all seem like very basic questions, they're super important when it comes to keeping homework organized. Without these expectations set– and made clear– it's all-too-easy for things to be forgotten or misplaced.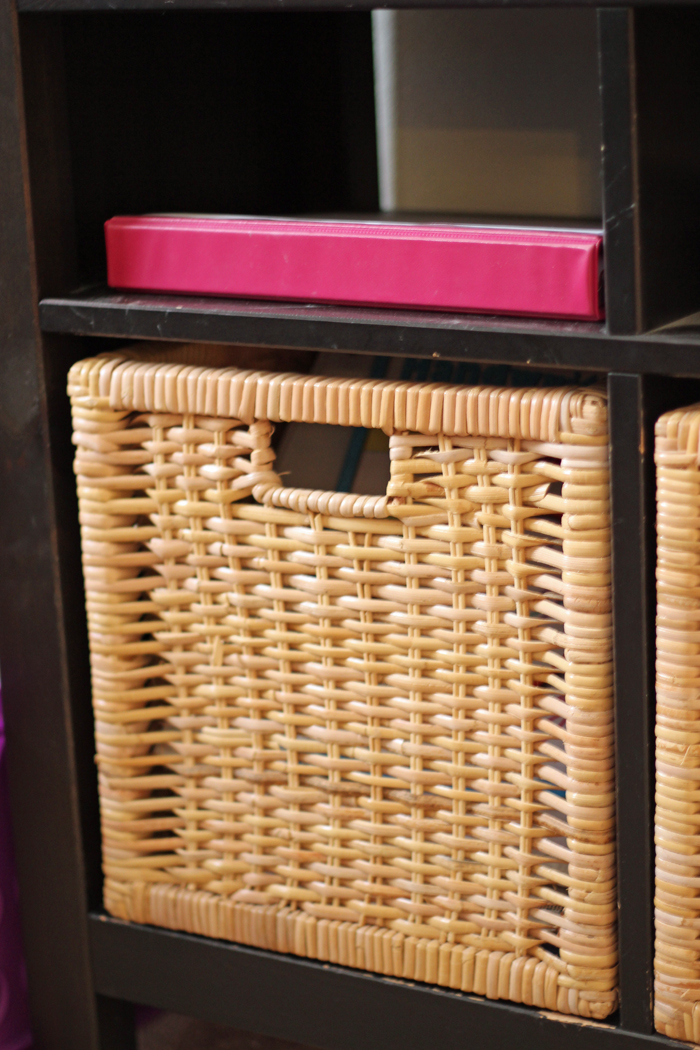 Have a designated work space.
Once unpacked, it's important to avoid the next "danger zone" for losing things or creating unnecessary clutter. This can be achieved by having a known designated place for homework to be completed.
Please realize that this doesn't have to be anything fancy. A cleared end of the table or quiet corner of the home is just fine. As long as the needed materials (paper, pencils, erasers, etc.) are convenient and there's room to work, any place can be a good spot. Do consider the individual child's preference for quiet vs. noise and company vs. solitude when choosing a location but, once it's set, try to stick with it.
Having a designated work space helps alleviate misplaced papers and assignments that get scattered in various rooms and places.
Establish an "all done" plan.
Once the child has completed the work, where do you want them to place the assignment? Be sure they know if you expect them to put them back in their folders and backpacks right away or if you need to review them first.
If you'll need to look over the work before returning it to school, consider having folders or small shelves specifically for that purpose.
If I've learned nothing else from working in an elementary school, it's that children do brilliantly when given "a place for everything and everything in its place." After you've reviewed it, remember to be clear about whose job it is to move it back to the backpack– will you do it? Or should the child plan to retrieve it from the folder/shelf and pack it up? Ironing out those little details can really help avoid misunderstanding.
And, finally…
Remember your parent homework.
Most parents I know are required to initial reading logs, sign off on homework agendas, respond to Friday journals, or acknowledge receipt of one thing or another. Those things? Are our job.
However– don't be afraid to ask your children to take charge of that one, too. If you can't remember whose books needs signing and whose worksheet needs initialing, communicate that to them. Let them know that they'll need to bring these items to you to be signed and then you'll be happy to do so. Shifting that little responsibility has made a significant difference in our home and has really helped my kids take on accountability, while freeing up my brain for other things…
Like figuring out common core math. 🙂

– A mother of three, including a 24 week preemie, JessieLeigh is a determined advocate for even the tiniest of babies. She can be found celebrating life's (sometimes unexpected) miracles and blessings at Parenting Miracles.
You can read all of Jessie Leigh's posts for Life as MOM here.
Do you have a homework system at YOUR house?
What works for your family?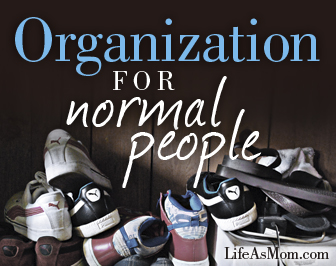 Don't forget to check out the rest of this month's series: Organization for Normal People.