Settle for Less to Save Money
We are a participant in the Amazon Services LLC Associates Program, an affiliate advertising program designed to provide a means for us to earn fees by linking to Amazon.com and affiliated sites. We participate in other affiliate programs as well. For more details, please see our disclosure policy.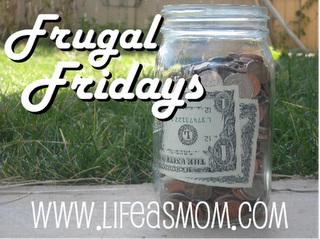 Settling doesn't have a good reputation. You've heard the advertisers say so.
Don't settle for less.
You deserve it all.
Go for the gusto.
So, clearly, the message is that you should spend all you have — and then some. After all, you deserve it.
But, I'd like to make the case that settling is not always a bad thing. Settling for less can help you save money and stay in the black.
Thanks to my brother's generosity, FishPapa and I have been able to go on weekly date nights for the last couple weeks. It's been a wonderful break in our week and a fun time to be together — just the two of us.
Back in the old days, we would have gone out for a nice, sit-down dinner. About fifteen years ago it wasn't uncommon for date night to cost $40 or $50 bucks. Recently, however, we've taken a different tact with date nights. They are cheap dates.
Settling for Less?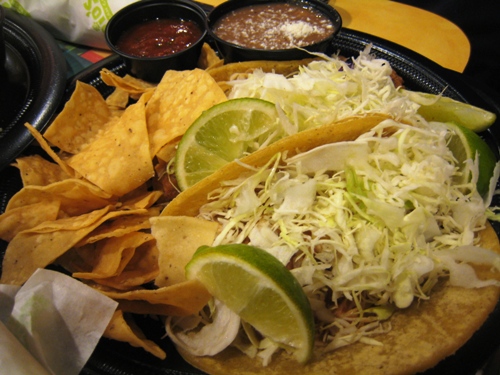 Rubio's, a Mexican food chain here in Southern California, offers a special on fish tacos once a week. For $3.50 we each get two tacos and a plate of chips and beans. A generous salsa bar rounds out the menu and we are stuffed! For $7 we walk out the door fat and happy.
On another night, we took advantage of a Buy-One-Get-One coupon I got from Chipotle. Our bill, after drinks was less than $10. And we had a meal fit for kings.
And in the mail recently there was a large sheet of Carl's Jr coupons. Carl's was one of the fast food restaurants I missed in Kansas City, but on our return, we found that they had grossly raised their prices. No more CJ. However, these coupons had some great deals, including 2 Famous Star burgers for $3. We haven't seen those prices in 20 years! So, you can guess where a few of our future date nights will be?
Sometimes we just go out for coffee.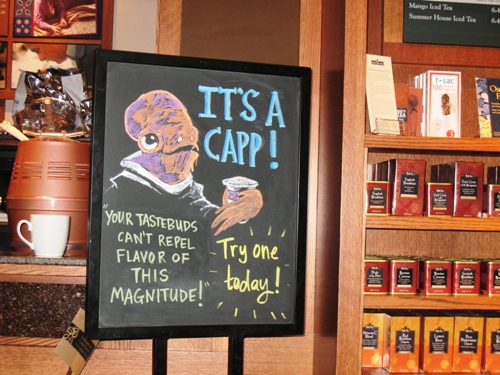 What's the point?
Are these the fanciest of date nights? Is the food gourmet quality? No, on both counts. But the point of date night is to spend time together — and for us, to enjoy a bite to eat without 52 interruptions.
The same holds true for a number of different purchases you make on any given day. Sometimes the higher priced item is not necessarily the better choice. And sometimes, settling is just as good as going for the gusto.
In many cases, enough is as good as a feast.
How are YOU saving money?
Link up your recent money saving post or share your idea in the comments.