This post is sponsored by Fisher-Price and Walmart's Share the Joy program: This giveaway is now closed. Congrats to the winners: kmclaughlin3576@ and petersfransen@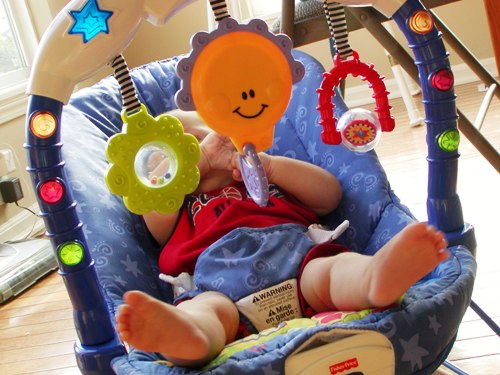 It might be the name, Fisher. It might be the fact that my mom always bought us Fisher-Price toys. It might be that I grew up with the original Little People, and I wish I had kept them. Regardless, I am unabashedly a Fisher-Price fan.
I went through the toy aisle with my littles recently and was kind of stunned at some of the cheapo plastic junk I saw. The only thing I was willing to let FishChick buy were more Little People to add to her collection.
You see, since my children range from 5 to 16, you can bet that we've had our fair share of children's toys. Many have gone the way of the dinosaur, er, I mean garage sale. But the ones that have stood the test of time? The ones that we've held onto? The Little People are among them. Fisher-Price baby gear were my favorite when we had babies. Love them!
Our kids have built endless villages and towns with these toys. We have a huge tub filled with people and furniture as well as a castle, a farm, an ark, a garage, and an airplane. I will probably never get rid of these sweet things. My kids have learned so much and enjoyed so much imaginative play with these toys.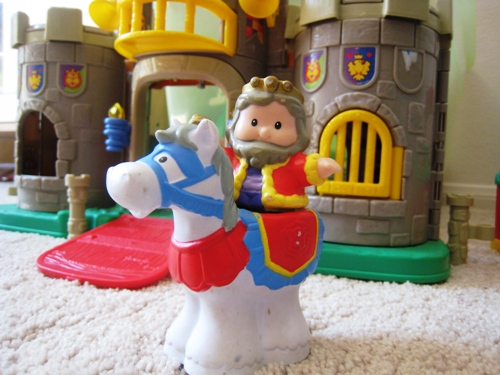 Share the Joy…and save!
Little People rock. And they last. But did you know that you can save instantly on seventeen of the most popular items from Fisher-Price, Laugh n' Learn, Little People, and Imaginext? Visit the new Share the Joy page on Walmart.com to browse the featured products end enjoy instant savings — only while supplies last! There are all kinds of amazing ways you and your child can experience the joy of learning – together.
Discover & Grow Kick & Play Piano Gym
Give Toys and #sharethejoywmt!
Whether you're shopping for baby or your preschooler, Fisher-Price has the perfect gift for any age, at prices that will make you smile! Hop on over to Walmart's Share the Joy page to find out what toys are available at spectacular deals.
Now is a great time to plan ahead for Christmas presents and other holiday surprises. Grab the deals now and then rest later, knowing you've got your holiday shopping taken care of.
Little People Home
Win a prize from Fisher-Price
This week two Life as MOM readers will win different Fisher-Price toys through the Share the Joy Program at Walmart.com/sharethejoy The prizes will be a Little People Home  and a Discover & Grow Kick & Play Piano Gym (both pictured above). Each winner will receive one prize.
To Enter:
Simply complete the information on this form. Please know that the information is only being gathered for the purposes of mailing you your prize in the event that you are chosen as the winner. This information will not be sold, traded, or given away.
This promotion is open until Sunday, September 22, 2013 at 8 pm PST and is limited to US residents, 18 years or older. Friends and family of Jessica Fisher and Life as MOM are ineligible for entry. The winners will be chosen randomly. This post will be updated with the beginning of the winner's email address. The prize for this promotion is provided by and shipped by the Fisher-Price Share the Joy program at Walmart and/or its representatives. Jessica Fisher and Life as MOM will not be held responsible for unclaimed or undelivered prizes.
Head over to Share the Joy and check out what's available. Then hop back here and tell us what you've got your eye on.
What's on YOUR holiday wish list?
Disclosure: I have received compensation for my time spent writing and administering this giveaway. All opinions are my own.