(Shopping at) Home for the Holidays: Frugal Friday
As an Amazon Associate I earn from qualifying purchases. For more details, please see our disclosure policy.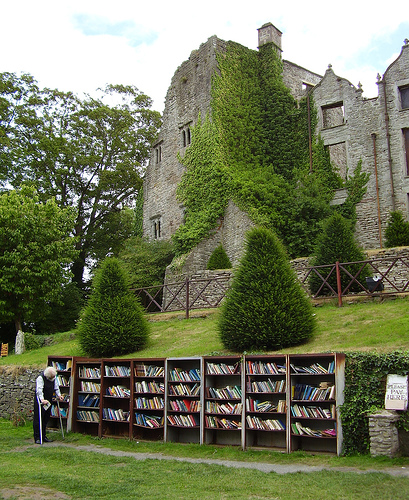 This past weekend I headed out to Barnes and Noble. I walked into a real bookstore. This used to be a regular things for hubs and me. We'd browse for hours in the bookstore. But, since we typically get our books FREE from the library or cheaper from Amazon, it's rare that we shop inside the bookstore. Usually, we grab a coffee and just window shop.
But last weekend, I needed a specific item for FishBoy11's birthday and I didn't have time to wait for an online order to arrive. And it was so fun! I took a couple kids with me and we had a great time looking through all the new games and children's books that they're currently stocking. And I loved the hustle and bustle feel that shorter days, street lights, and Christmas decor added to the experience.
I could almost here Bing singing, "It's beginning to look a lot like Christmas…."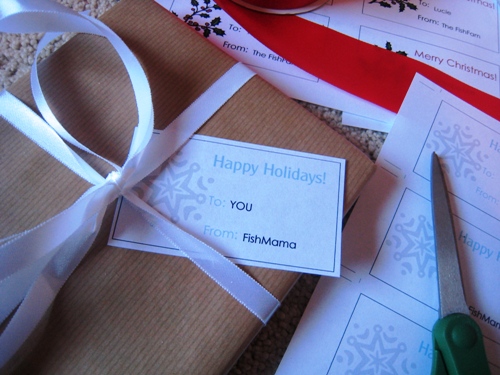 The trick was, however, not to buy more than I came for. Instead, I jotted down book titles and made mental notes of different items that caught my eye so that I could do some price comparison on the internet. Turns out, I did find some items cheaper in other places and since I've had a chance to review the item in person, I feel more confident making the purchase online.
While I love to do shopping in person, I've found that online shopping can be a Godsend to the busy family. Let me count the ways:
How You Can Save Money with Online Shopping

1. You save money on gas. And with free shipping that is so easily obtained these days, it's a wash.

2. You don't always pay sales tax. This can be a great way to keep a few more pennies in your wallet.

3. You don't get distracted by other items, well, not as easily anyway.

4. You can get exactly what you want shipped directly to your door, or better yet, directly to the door of the person you're gifting.

5. You save time because you're not out gallivanting when you could be home folding laundry.
Now, it's one thing to say that online shopping can save you money. But, we all know folks who spend alltogether too much money shopping online. So, here are some ideas to help you make the most of shopping online and save more money.

Use an online cash back shopping site.
Sites like Ebates will give you cash back on purchases that you make provided that you order through their portal. Basically, they're sharing their referral fee with you by giving you some of your cash back. These sites offer referral incentives as well as the cash back feature so that you can save further.
Make use of free shipping.
Unless you're a loser mom and wait until a few days before your son's birthday to go buy the last gift and have to walk into the physical store, ahem, plan ahead and make use of the vendor's free shipping service. Even if you leave items in your cart until you've completed your shopping and met the free shipping requirement, do what you can to minimize your shipping expenses.
Amazon regularly offers free Super Saver Shipping, but you can also get free 2-day shipping when you have an Amazon Prime membership. This is typically $79 per year, but there are often free trials available.
Don't buy more than you need to.
As in all things, don't overbuy. Rarely does that serve us well. Make a list before you start shopping. Consult it often. And leave items in your cart for an hour or two to make sure they are really items you need or want.
Online shopping can be a boon to the busy mom. Shop at home — in your pajamas! And if you work it right, save big money at the same time.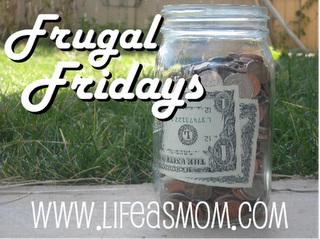 Join us for Frugal Friday!