Shopping for Clothing that Works
We are a participant in the Amazon Services LLC Associates Program, an affiliate advertising program designed to provide a means for us to earn fees by linking to Amazon.com and affiliated sites. We participate in other affiliate programs as well. For more details, please see our disclosure policy.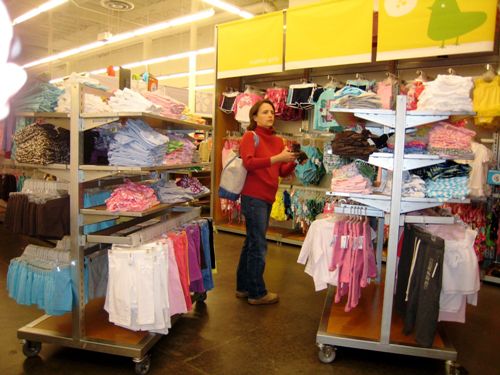 Last week I shared my wardrobe woes with you. I've been on a mission practically all summer to get my wardrobe under control. There were plenty of items that didn't fit or didn't work for me, as well as plenty that were stained and otherwise in need of retirement.
Earlier in the summer my friend Amy shared how she had received some help from a personal shopper to select a summer outfit. I was intrgued. Not just because I was in a desperate need of some (unstained) clothes that fit, but also because the outfit Amy showed off was spot on for her. I know Amy in real life and was amazed at what a great match it was for her. I could totally see her heading off to baseball games and summer BBQs in those clothes.
So, when Hallie contacted me and offered to go shopping on my behalf, I jumped at the chance. Let's face it, I need all the help I can get.
I was so impressed with the process:
fill out a survey about your likes, dislikes, budget, colors, and body style.
have a phone call with Hallie in more detail about the survey and overall purpose for the clothing
wait a very short while for Hallie to start sending you links to items to look at.
Hallie scours the web for stylish pieces according to your preferences — and goes back again until you're satisfied.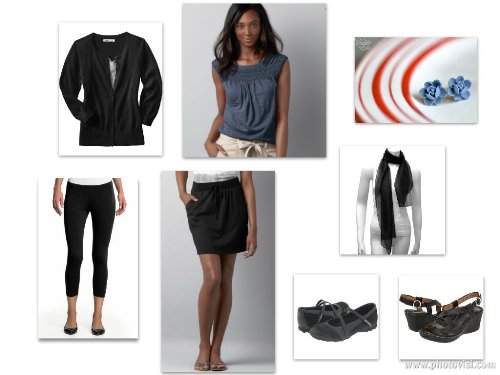 I learned so much about clothes in the process.
1. Measurement matter.
Since I'm on the short side, fighting the frump with dresses and skirts is a constant challenge for me. Hallie had me measure from my waist to my desired skirt length so that she could find the right skirt. Apparently, most online stores will specify the exact length of the skirt. Who knew?
2. Details are important.
Knowing that I love to have pockets or that certain necklines work better than others was essential to finding pieces that I really liked and would feel comfortable in.
3. Style change — and come back.
Between reading Hallie's blog, Betty Beguiles, and looking over her suggestions for my outfit, I learned that stripes and embroidered  pieces are back "in." This knowledge has helped me look at the clothes I currently own and see their possibilities — I held onto the embroidered jacket I bought eight years ago instead of ditching it during my recent Pitch Session.
I also took a risk on something new and said, "yes" to a striped tank I found on Old Navy clearance.
4. Style boards are invaluable.
I have loved this process of looking at different combinations of clothes. It's like a crash course in fashion. And it's given me fresh eyes for pieces I already own. As I see style boards I like on Pinterest, I've been pinning those for later reference and to get me thinking creatively about my wardrobe.
5. Shopping is not as easy as it looks!
Hallie put together an entire outfit that can be mixed and matched in a number of ways. The scarf and heels can dress up the blouse and skirt. The leggings and flats enable me to play at the park and climb the monkey bars with the kids.
Though we chose very classic, basic pieces, I found that Hallie did a remarkable job in finding me unique items. At first I thought I could simply run to Old Navy or Target and pick up similar pieces. But, no. Plain black scarves are hard to find. That skirt with pockets and a comfortable fit really is unique. And those Sketchers Mary Janes? Unbelieveably comfortable.
So, I ended up ordering the unique pieces online on sale and picking up knock-offs of the plainer items for a lower price elsewhere. But, really it was amazing how quickly and flawlessly she put together this ensemble.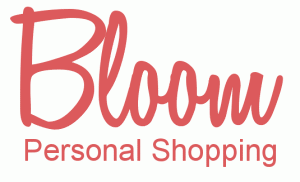 Hallie is extending a 10% discount to all LifeasMOM readers who'd like to take her shopping with them — virtually. Just mention LifeasMOM when you contact her. The discount will be good from now until the 15th of August.
While personal shopping may seem like a luxury, I can see it working for you if you have less time than money. Hallie put in an enormous amount of effort in searching for my pieces. I know that it would have taken me ten times as long to find the right things. And in many seasons or situations, I would happily pay someone to do the work for me.
Finally someone you can be picky to. 🙂
Updated 5/1/14: I'm sorry to say that Hallie is no longer in business. What a bummer!
How so YOU find clothes that work?
Disclosure: Hallie provided her shopping services to me for free. All opinions are my own. I bought the clothes with my own money.