The internet is a beautiful thing. I've met real-life and "virtual" friends as well as learned amazing things over the years since I plugged in. Even moreso since we kissed dial-up goodbye.
I've also encountered amazing ministries, thanks to the world wide web. If not for the Compassion Bloggers' trips, I don't think that we'd be sponsoring children in the Philippines or Peru. And I certainly wouldn't know about Mercy House, a maternity home in Kenya.
In case you haven't yet heard about this amazing ministry started by the Welch family, today's the day! I asked the folks at Mercy House-stateside to guest post for me today so that we could hear directly from them about what's going on. I encourage you to check out the online shop as you consider your holiday shopping this year.
And I definitely encourage you to watch the video at the end — with kleenex. If anything, please pray for Mercy House and consider how God wants to use YOU in the lives of others.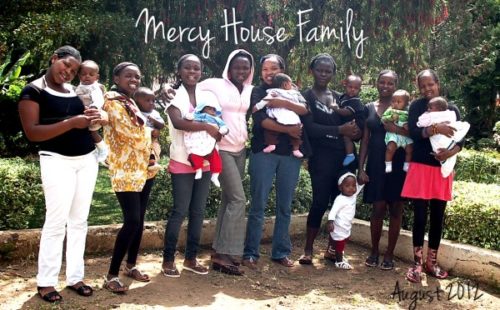 Currently there are eight young mothers and their precious babies living at the Mercy House in Kenya, Africa.
In March of 2010, Kristen Welch traveled to Kenya with Compassion International. On this trip, Kristen met Maureen – one of Compassion's leadership students and a former sponsored child. With hearts burdened for young girls having backstreet abortions God orchestrated a relationship between Kristen and Maureen that would, after much prayer and hard work, establish the Mercy House.
The Mercy House provides an alternative for pregnant girls living in the streets of Kenya. It's a safe place where the girls receive proper nutrition, housing, prenatal care, Bible study, counseling and job skills for sustainable living. The girls work hard on their studies, take care of their babies, and learn new skills.
The girls at the Mercy House spend a couple of hours each day making beautiful items to be sold at The Mercy Shop.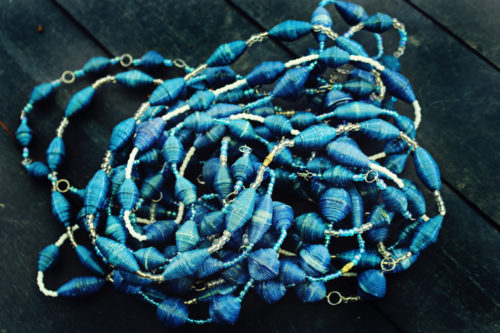 In addition to handcrafted items, the Mercy Shop also sells super cool shirts – like the Heart & Wings women's fit, v-neck comfy tee: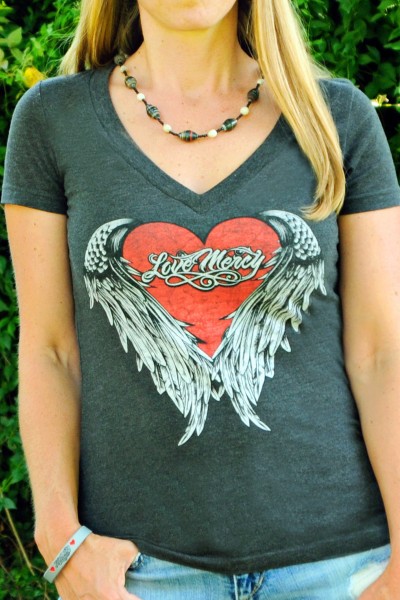 100% of the proceeds from the Mercy Shop are returned to Kenya. The money is put towards paying the (high) monthly rent on the property and house, and a portion of every sale is set aside in an account for each of the girl's future.
Take a few minutes to watch this video showing the heart and history behind the Mercy House.