Snack planning is an important part of a mom's week. Not only are you a little ahead of the game with a snack on hand, but you can nourish your own body as well as your kids'!
This is a sponsored conversation written by me on behalf of General Mills. The opinions and text are all mine.
While I love the French style of eating for many reasons, my own weight loss not withstanding, I sometimes have to disagree with them on some points. One would be the No Snacking rule. Try as I might, it's hard to get from one meal to the next without being distracted by a rumbling tummy. I know my kids are the same way.
Snack Planning
That's why snack planning is such an important part of my week. I know, more planning. But seriously, planning meals and making sure to include the daily snack in that planning can totally reap benefits to me and my kids.
Snack serves as a bright spot in the day, something fun to nibble on and give us mental and physical energy to tackle the next thing on the list. (See snacking and organization go hand in hand, people!)
Consider these items to keep on hand to be able to offer your kids (or yourself) a fun snack during the day: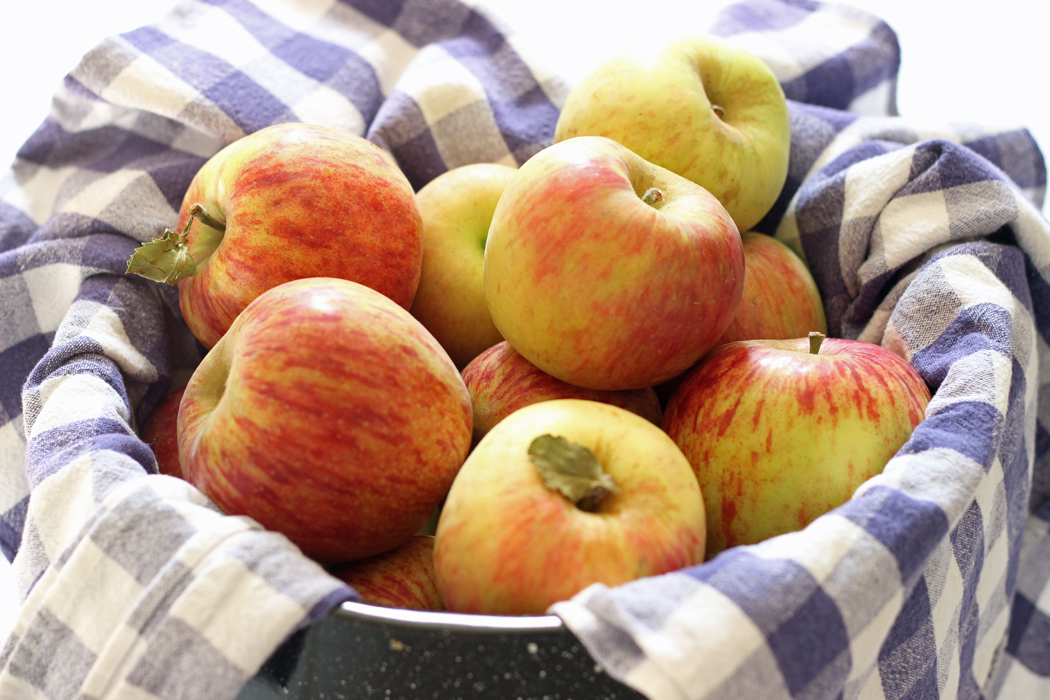 Fresh fruit and veggies
With summer fruit waning, our choices in the produce department have changed a bit. In many ways for the better! It seems that fall fruits are so much easier to pack for the road compared to summer fruits. And some of the flavors featured are my favorites. I'm currently smitten with Honeycrisp apples.
Apples, oranges, clementines, and bananas are plentiful and affordable right now, making them great candidates for the snack department.
Veggies, likewise, are great for snacking. My kids love carrot and celery sticks, pepper slices, cucumber rounds, and sugar snap peas. Accompanied by a healthy dip like hummus or guacamole, these snacks are super easy and delicious.
Cheese and crackers
I am a dairy-lover, so cheese and its perfect partner, the cracker, make a great snack for me. I cheat sometimes and even buy the cheese presliced. It makes it so easy at snack time!
Granola bars or energy bites
Granola or energy bars or bites make for quick snacks that taste like dessert but which can be so much healthier for you! My kids love it when I make them homemade, but we've found some commercial brands that work well for us, too.
Homemade ice pops
The weather hasn't really gotten cold here yet. We are still in shorts and t-shirts and high temps, but I don't think it would matter with my kids when it comes to ice pops.
The girls have been making homemade popsicles lately and everyone's been scarfing them down, including FishPapa. I feel great about popsicles made with yogurt, fruit, and juice. Simple but it feels so fun!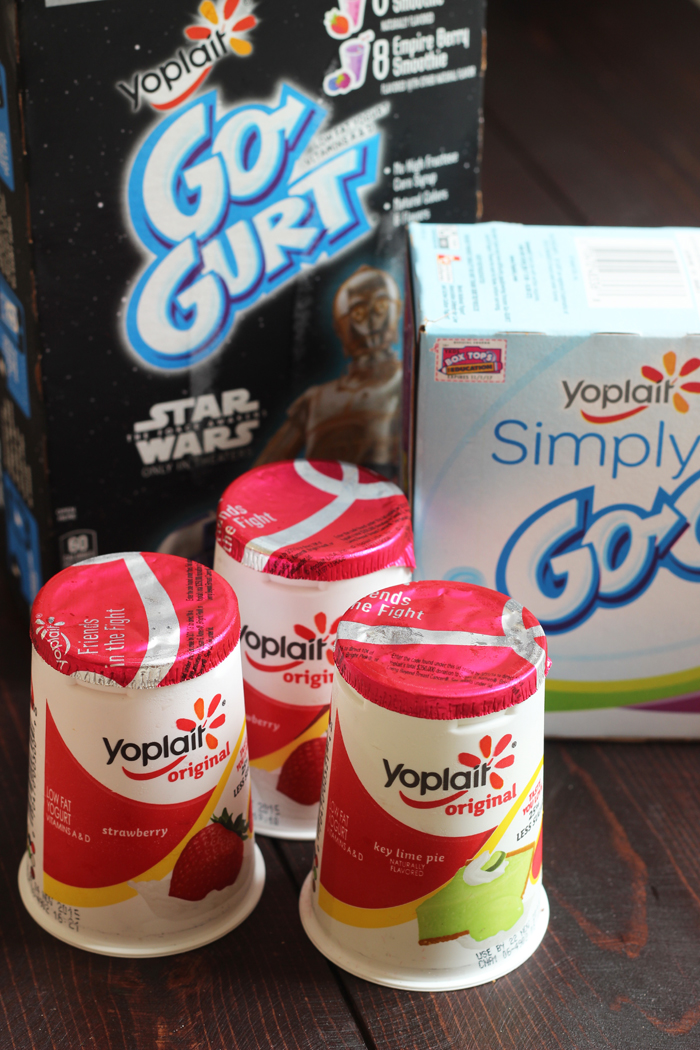 Yogurt
My favorite healthy snack is probably yogurt. My kids' too! When we were in France last fall, yogurts were a regular staple we relied on to get us through a day of sightseeing. The French don't do much in the way of drinking milk, getting their calcium from yogurt and cheese instead. So we did, too. In fact, this is how at least one FishBoy rolls all the time. He doesn't love milk, but he loves yogurt.
My kids prefer yogurt in two forms: when it's in the proportioned, flavored cup and when it's frozen in a Go-gurt. Yoplait is a big favorite on both counts. I can buy the fridge packs or the Go-gurts at Walmart for a great price. And I have to buy them in bulk. With six kids, these don't last long!
While I have always preferred the cherry or the Vanilla custard varieties, my kids lean toward key lime pie and strawberry. They go fast around here, so grab one while you can.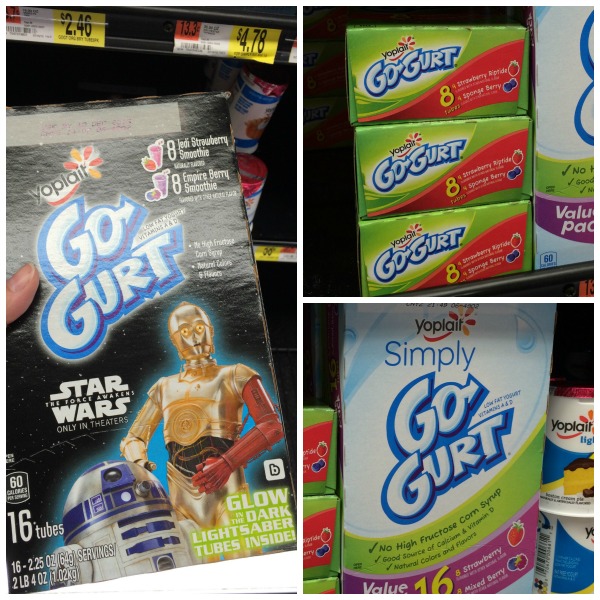 While I love the Simply Go-Gurt for its streamlined ingredients list, I couldn't resist picking up a box of the GLOW-IN-THE-DARK-STAR-WARS-LIGHT-SABER-GO-GURTS! I immediately stashed them in the freezer because that's how we make popsicles without having to wash or even locate all the plastic parts for the molds.
(My boys were obsessed with Star Wars when they were little and Yoplait made these special Go-gurts then. I knew I had to buy these when I saw them rereleased. So fun!)
Snack planning doesn't have to be complicated. While there are some great homemade options, there are also come quick and easy items to pick up at the store to make snack time not only simple but also delicious.
What's YOUR favorite snack?
Disclosure: I have been compensated for my time spent writing this post. All opinions are my own.
This is a sponsored conversation written by me on behalf of General Mills. The opinions and text are all mine.