A snacky lunch is easy. It's self-serve. It's a great healthy lunch idea for kids.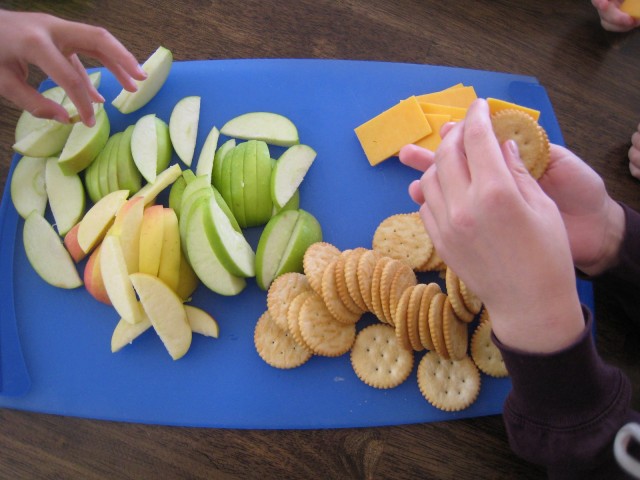 This is one of my go-to meals around here. It's fast. It's easy. It's highly portable. And the kids love it.
Plus, since it's SO much like a commercial "punchable", I can easily sway them from that section of the grocery store without a fuss. If I throw in a small sweet and some juice, the kids are extra jazzed.
This isn't a fancy bento box. There are no sandwiches cut into works of art. It's just simple, fun, yummy food that my kids love. Heck, my husband and I do, too.
This is often what I turn to for Sunday lunch or dinner since it's so easy and quick to prep.
The Snacky Lunch
A Snacky Lunch contains any of the following:
crackers or sliced baguette
cheese slices or sticks, and fancier cheeses if we have them
sliced turkey, ham,  or salami – either rolled or cut into cracker-sized pieces
veggies and dip
fruit slices
Optional Extras: juice and a "lunch dessert"
This is something that really works for me.
What goes in your snacky lunch?
This post was originally posted on June 10, 2009.