Looking to establish some Easter traditions? Try one (or more) of these recipes for a memorable time with family and friends.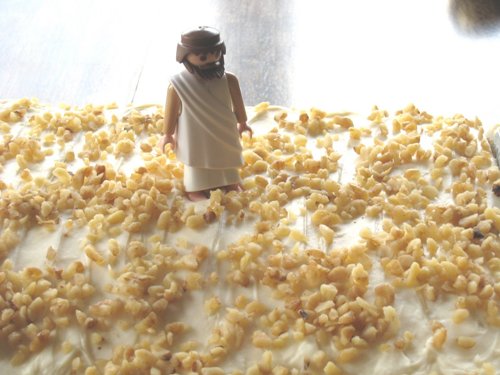 Easter will be upon us in just a matter of weeks. I don't want to miss what I believe to be the most important holiday of all. So, I'm culling different recipes and ideas now so that I have plenty of options during Easter week.
It can be tempting to buy the pre-made goodies you see at the grocery store, but it's tastier and cheaper if you make your own. I'm a big proponent of DIY. And if you're not? Well, I intend to reform you! 😉
Last week I shared one of my favorite Easter menus. It's easy and economical to prepare, especially if you watch for the sales. Which you should start doing right about now. Last week my stores were distracted by Saint Patrick's Day, but I anticipate the ham and egg sales to begin this week.
Here are some recipes that I enjoy making to celebrate spring and most importantly, the New Life in Christ that we celebrate at Easter. I'm slowly working to establish Easter traditions for our family just as we have at Christmas.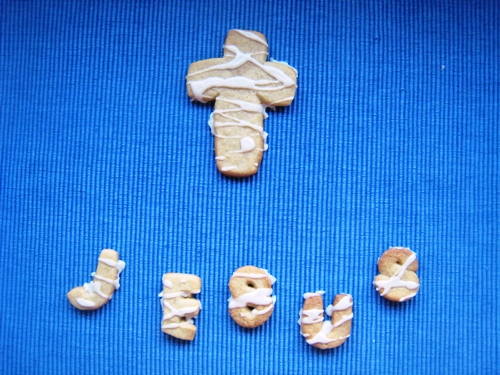 Jesus Cookies – very fun to make. We use cookie cutters that represent different aspects of Jesus' life.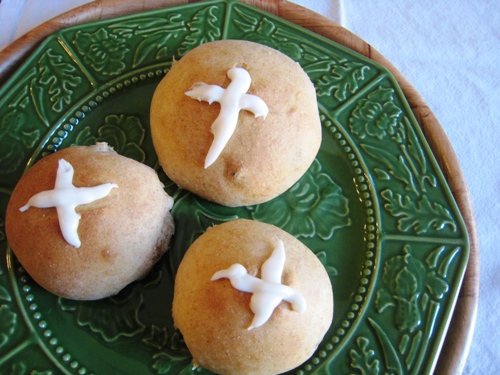 Hot Cross Buns – a traditional English Easter food. I've given these a little California twist.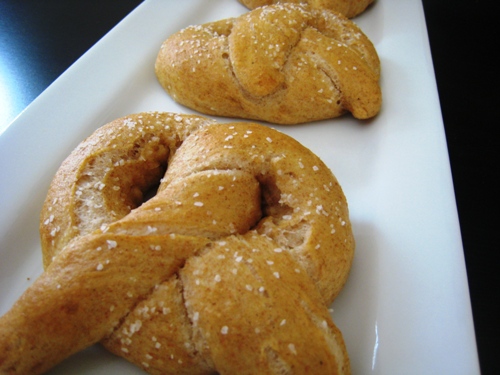 Whole Wheat Soft Pretzels – Back in the middle ages, pretzels were a food associated with Easter. Read the post to see how they gave way to the first Easter baskets.
Empty Tomb Resurrection Cake – I designed this cake a few years ago, featuring Roman playmobil. Such a fun representation of how He is risen, indeed.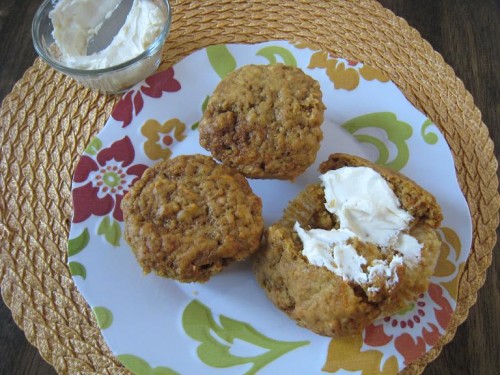 Carrot Muffins with Cream Cheese Frosting – I don't know why, but I love carrot cake, muffins, and breads for Easter. These are scrumptious with cream cheese frosting.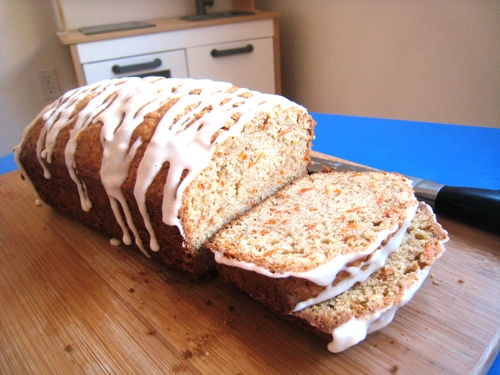 Glazed Carrot Bread – This carrot bread is super easy to mix together. Freeze the extra loaves.
Rainbow Breakfast Rolls – These rainbow rolls are sweet and festive.
 DIY on a Dime
This is part of the DIY on a Dime: Easter. For more easy and frugal ideas for celebrating the holiday, check out the list.