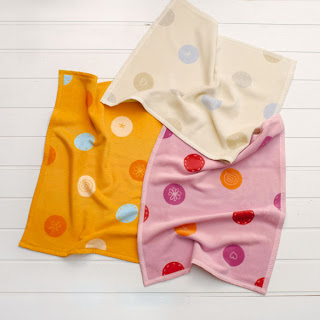 Thanks to everyone who participated in the SpunkySprout baby blanket giveaway. Your comments generated quite a lot of great baby gift ideas! I've filed it away under "Baby Stuff" as well as "Gift Ideas." Keep that in mind next time you're stumped for a brilliant present idea.
Now, don't forget that you can get 10% off at SpunkySprout this month. Use the coupon code LIFEASMOM10. Hop over there and peruse a bit. There are quite a few fun and unique items to choose from. If you find something great, be sure to pop back here and tell us about it.
Now the winner, chosen at random:
April! Congratulations on winning the Niki Receiving Blanket.
There are more giveaways in the works:
** Stremicks Heritage Foods Organic Milk — all month long, 4 winners each week
** Snazzy tshirt from PeaceLoveMOM