Carve out time in your schedule to rest and to look toward God.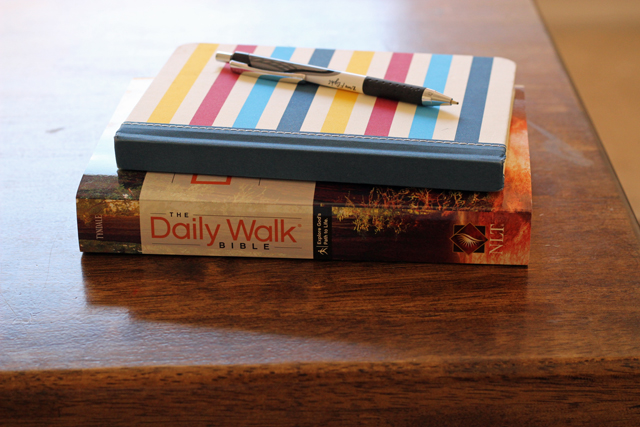 Today's assignment is to develop a routine for rest and worship.
In addition to neglecting exercise over the last two weeks, I've also dropped the ball when it comes to my morning devotions. This morning when I forced myself to wake up early after two or three weeks of sleeping in, I cracked open my journal to see that I hadn't written anything since I got sick with the flu in mid-December.
It was so nice to spend some time in the wee hours, with a quiet house and sleeping children, to read my Bible and journal my prayers. It's restful to me, a little break in the day to think about God.
Oh! How did I let this wonderful routine slide over the holidays? I've missed it. I'm so glad to get back into that little morning ritual of a "quiet time". Check out these 9 Ways to Lean Godward This Week for some ideas on how to work worship into every day.
If you're looking for some meaty things to think about each day, check out my ebook On the Road to Joyful Motherhood. It's $5 until tonight (1/5/15) at midnight. Also, be sure to enter a great Bible giveaway later today.
What's your favorite way to rest and worship?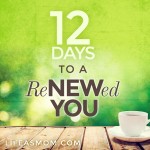 This post is part of a 12-part series, 12 Days to a Renewed You. You can read through the archives here.