Stocking Stuffers They'll Actually Use and Enjoy
As an Amazon Associate I earn from qualifying purchases. For more details, please see our disclosure policy.
The following content is sponsored by Suave and Lunchbox: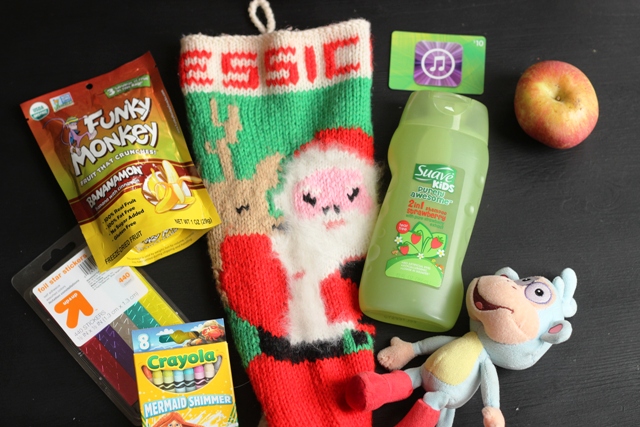 I grew up with the special Christmas tradition of waking up to a stuffed stocking. Granny had knit my Santa stocking by hand when I was a baby. I still have it, 42 Christmases later. My mom has knit FishPapa and the kids each their own special Santa stockings.
There's a special way to handle stockings, at least in these here parts. Once everyone is awake, including the parents, we can open stockings, stuffed by the parents. Stockings come first, then breakfast, then the rest of the presents.
That's the way I did it as a kid. That's how my children do it. That's how my children's children shall do it. Amen.
I'm not really sure how the tradition came to be, but my older kids instruct the younger ones in the ways of Christmas morning just as I laid down the law with my siblings many years ago.
Stocking Stuffers They'll Actually Use and Enjoy
Another tradition that I'm honing is filling the stockings with things that aren't junk. Years ago I came to the sobering realization that I was stuffing the stockings with things my children really didn't enjoy or appreciate.
The items that I paid good money for ended up getting chucked. By me. In summertime. When I was crabby and resentful.
I vowed to quit it with the junky stuffers and focus on consumables and meaningful items that wouldn't become one more thing to pick up before I went to bed at night.
Here are some of the categories I focus on when considering what to buy for stocking stuffers: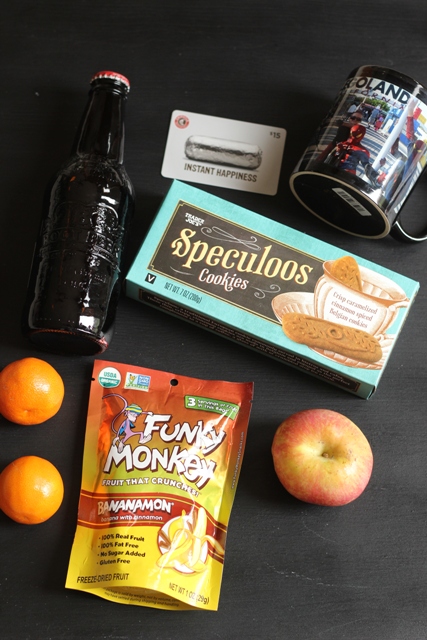 Snacks
Since we open stockings before breakfast, I like to pack healthy snacks in the stockings for the kids to munch on. This can include dried fruit, fresh fruit, granola bars, small cereal boxes, fruit leathers, and juice boxes, as well as special treats like a bottle of soda, a box of cookies, candy, or a gift card to a favorite restaurant.
I also like to include cocoa mix and a fun mug.
Once the snacks are devoured, the kids toss the trash, cherish the new mug, and life goes on.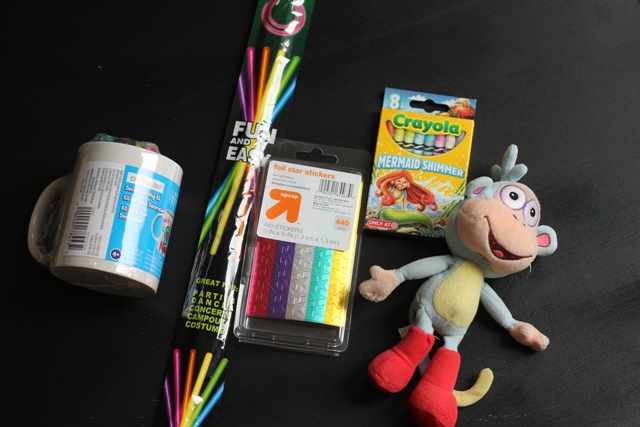 Toys for small kids
Small toys for little people are nice filler and are generally cheap. Items like stickers, crayons, and light sticks are consumable, time-consuming boredom-busters for young kids. I love it that I can eventually throw them away, guilt-free.
While stuffed animals can breed faster than bunnies, I've found that a select, small, cuddle toy is perfect, especially if they are bean-baby size. Years ago, my aunt gave FishBoy16 a monkey and bear dolls. These two were his constant companions and the characters in stories we would tell each other. We still have Monkey and Bear, some 12 years later.
Small crafts are also good for young children, serving as a present and experience all in one. Check after Christmas sales this year to buy crafts for next year. That's where I got the mug kit above.
I love giving the littles toys that they truly cherish, or those that I can easily chuck when they've used them up.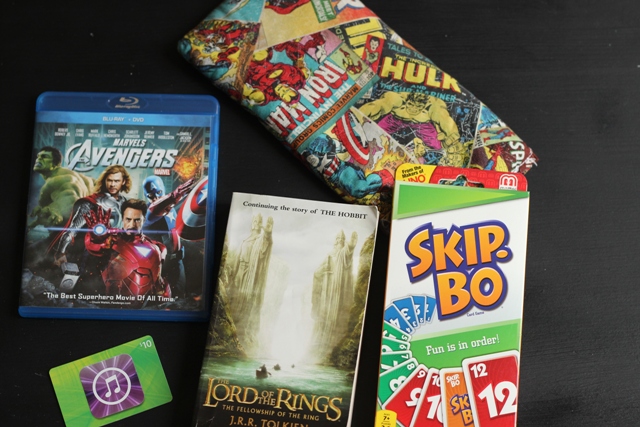 Entertainment for bigger kids
Obviously, not all those things work for bigger kids. For the older set, I've found that books (even used paperbacks), movies, card games, and gift cards work. They fill the stocking, but also provide age-appropriate entertainment for the older set.
All my kids are big fans of the corn and rice-filled heating packs that I've made over the years. My husband and I love them, too! If you're economizing this winter by turning down the heat, treat your people to heat packs!
Books, games, and movies are all things that we truly enjoy. When purchased wisely, they are kept forever and used often.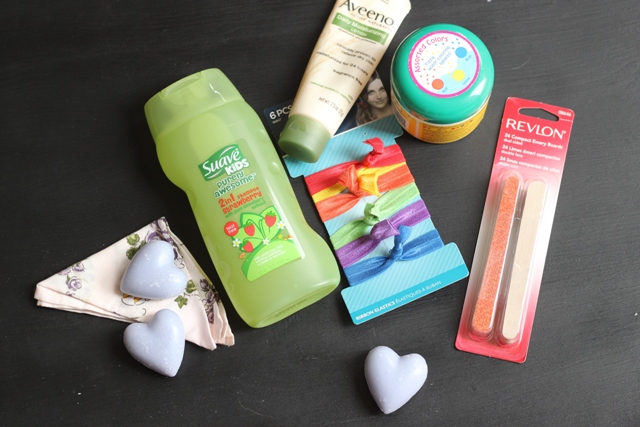 A variety of toiletries
Toiletries are appreciated by kids of all ages. If they are very young, small soaps or bath color tabs are very fun to receive. Girls will appreciate new ponies (aka hair ties), nail equipment like files and polish, and maybe lip gloss. My older boys appreciate pit stick (aka deodorant) and shaving equipment. Yes, I have two boys  who shave!!!
Everyone likes to have their own "stuff" for getting ready. That makes tooth paste, new brushes and floss, mouth wash, lotion, and shampoo great additions to the stocking. Kids feel like they are being pampered, but it's stuff you know they need and will use.
(Or at least they hope they will use it. Ahem.)
My kids get pretty jazzed about the different "flavors" of shampoo. We've been buying Suave Kids for longer than I can remember. I love their 2-in-1 formulas. Having shampoo and conditioner combined in one product makes hair care super fast and easy.
I particularly love the new Purely Awesome variety which is hypoallergenic and tear-free, contains no artificial dyes, and is lower in sulfates than the leading 2-in-1 shampoo. I picked up several bottles last week to use as stocking stuffers for my kids. The Purely Awesome is also available in Coconut, and other scents within the Suave line include watermelon, apple, raspberry, cherry vanilla soda, and more.
Giving my kids toiletries is filling a "need", but there is now such a fun range of products to give, it feels more like a gift than say, new gym socks.
News from Suave
Suave® offers products for the entire family so everyone can look good and feel good everyday! The best part – Suave® products are available at Walmart so you can get the best value locally.
Currently, there's a promotion for getting $5 off your utility bill when you buy 3 products at Walmart. Since the products are so reasonably priced, this is practically a money-maker!
Head in-store or online to shop for all Suave® products at the best value.
What are YOUR favorite things to stuff stockings with?
Disclosure: I'm partnering with Suave and Lunchbox to share with you details about the Suave line of shampoos and hair products. I've been compensated for my time spent writing. All opinions are my own.