Stocking Up on Produce (Grocery Geek)
We are a participant in the Amazon Services LLC Associates Program, an affiliate advertising program designed to provide a means for us to earn fees by linking to Amazon.com and affiliated sites. We participate in other affiliate programs as well. For more details, please see our disclosure policy.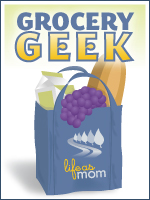 This week, I made another three grocery stops. I'm trying to cut that down to one, honestly. But, I am not as organized as I want to be — or maybe it's that I can't foresee all the needs and wants of the week. Or maybe it's the sales that beckon me to come get a good deal.
Or it could be that my kids eat so darn much! Yeah, that's it….
So on Sunday I ran by Walmart for the newspaper and coupons and ended up getting milk and bananas, too. I spent $6.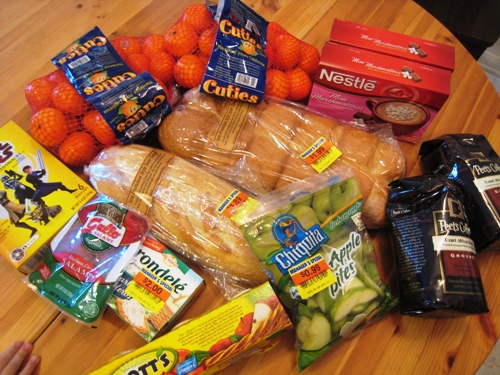 I popped into Ralphs on Monday night for some field trip snacks. We went on a homeschool field trip on Tuesday and I knew we needed to take food rather than pay high prices at our destination. I found lots of great markdowns. An asterisk * indicates what I think would be a good deal.
bread for $1.89 and $1.99*
herbed cheese $2*
hot cocoa mix $0.75*
apple slices $0.99*
cuties $1.88 after coupons *
gummy snacks $1*
salami $5.49
applesauce $2.50
good coffee — because we "need" it – $7.99* (actually a lower price per pound than if I buy it at the shop)
I spent $36 at Ralphs.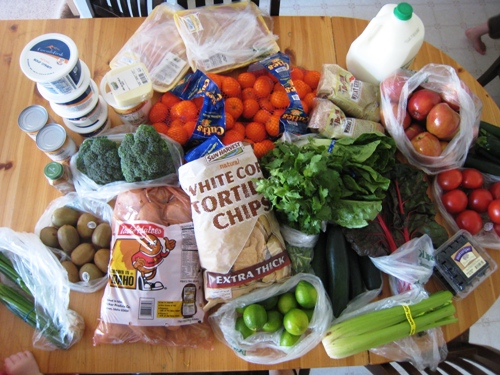 Then on Friday afternoon I cruised by Henry's for their 72 hour sale. Some of the prices were unbelievable. Again, an asterisk would tell you what's a stock-up price in my book.
limes $0.10 *
kiwis $0.20 *
apples $0.49 *
lettuce $0.88 *
cuties $1.97 *
swiss chard $2
green onions$0.25 *
cucumbers $0.49 *
zucchini $0.88/lb
blackberries $0.97 *
tomatoes $0.88/lb *
cilantro $0.25 *
broccoli $0.97/lb *
OG celery $2.49
potatoes $2.88/10# bag
yogurt $2.50/32 oz
milk $3.29/gal
sour cream $0.99 *
cinnamon $3.99 – there seems to be a cinnamon shortage — I'm having a hard time finding it these days
wheat germ $2.59
wheat bran $1.69
tortilla chips $1.99
garbanzo beans $0.99
boneless, skinless chicken breast $1.89/lb *
I ended up spending $72 at Henry's. I am still mad at Costco, so that's why I spent extra on milk. Well, that and I didn't want to drive so far.
Prior to this week, my monthly total was about $286. After this week, it's now at $400. That leaves me about $200 for the rest of the month. It should work out fine.
Especially if I make peace with Costco.
Grocery Geek is a weekly feature on LifeasMOM. It started years ago when we were deep in debt and I was trying to get my grocery budget under control. Through a friend I found out about the beauty of coupons. I became a crazed fanatic, loading my cart with free cereal. That free cereal helped us, in part, get out of debt.

Every week, dork that I am, I posted on my personal blog what I bought because, well, I was so dang proud of myself. Later I found out that there was this blog called MoneySavingMom. She had a link up every Saturday where other geeks like me shared their shopping stories. I was hooked. And by reading all the different posts that were linked each week, I learned even more about how to save money at grocery and drugstores.

So each week I continue to share what good deals I find, so that others can be encouraged to save big money on food costs.

And as Paul Harvey says, "Now you know the rest of the story…."

Stop by Good Cheap Eats on Monday when I share what I'm going to do with all these goodies.
How often do YOU go shopping?