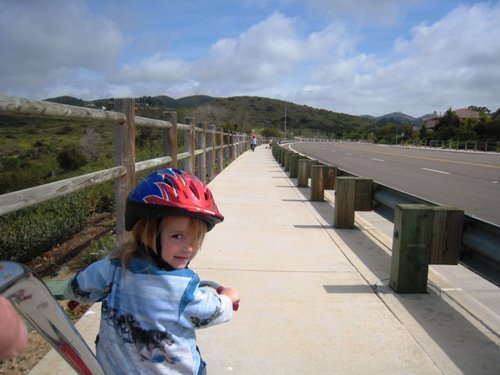 Lately, my concern over my children's safety in and near automobiles has been heightened. We recently watched
Bella
, a beautiful movie, though tinged with the sadness and pain caused by an auto accident. That coupled with the tragic death of
Maria Chapman
, daughter of Stephen Curtis Chapman, has tempted me to retreat into my little cave and keep my children close and safe.
Well, we know this isn't the most realistic of plans. So, instead, I decided to do some research about street and auto safety for children. We all need a refresher course from time to time. Of course, there is no guarantee that we can prevent any harm from afflicting our children; even the most careful families experience tragic circumstances. But, we can always try to do our best.
Below are some links that you might find as helpful reminders as well.