THIS GIVEAWAY IS NOW CLOSED! Congrats to the winners: kidsmissions08@, hollycoty@, christinaburrell@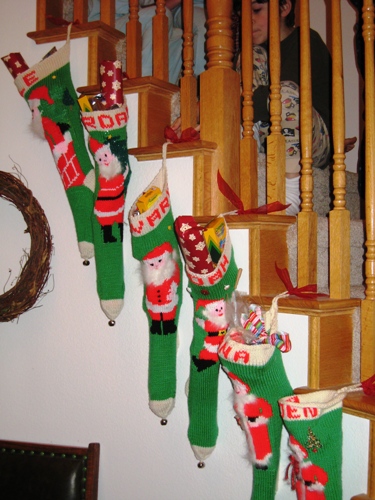 Earlier today, I mentioned some fun stocking stuffers that are easy on Mom and easy on the budget. I like to add food items to the stocking to fill it out and give my kids some energy on Christmas morning.
Not that they're lacking for energy on Christmas morning.
Well, a fun product crossed my path recently and I thought it was perfect to add to the healthier than your See's candy list of stocking stuffers. Hint is flavored water, without sugar or even unnatural sweeteners. The Pomegranate-Tangerine sounds yummy to me.
And they've got festive packaging this month!

In celebration of the Yogi Bear movie, a Warner Bros. Picture, in theatres on December 17th, HINT Water is releasing limited-time Yogi Bear and Boo Boo bottles for its Strawberry-Kiwi flavor. The film, which stars Justin Timberlake, Dan Aykroyd and Anna Ferris, is an adaptation of Hanna-Barbera's classic cartoon and will follow Yogi and Boo Boo as they try to save Jellystone Park from being closed down forever.
You can enter to win tickets to the new Yogi movie from Hint. And this week you can also win some free Hint water.
This week three LifeasMOM readers will win a sampling of HINT including the new Yogi bottle.
To Enter

Simply tell us your favorite stocking stuffer.
This giveaway will be open until Sunday, December 19th at 8 pm, PST. Winner will be chosen randomly and notified via email. You must respond within 48 hours to claim your prize.
:: For more holiday inspiration and daily giveaways, check out The Christmas Fun series.
Disclosure: I received review product courtesy of Hint. My opinions are my own. For more information, read my disclosure policy.