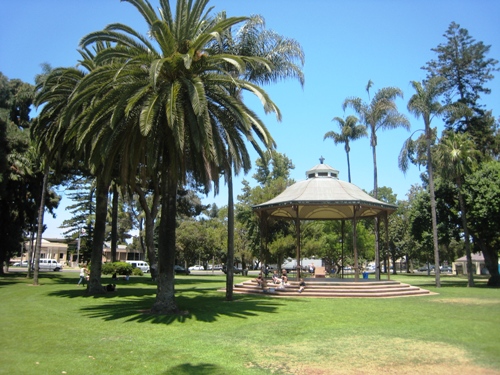 One of the things that we love to do as a family is to go on picnics. Though we are relatively new to the San Diego area, we've already discovered some of our favorite parks. One is called Subway Park.
OK, it's not really called that. In fact, I don't know what it's really called. It's located on Coronado Island, in a beautiful setting surrounded by gorgeous vintage homes and tall shade trees. And we usually buy Subway sandwiches and eat them at the park.
Thus, the name Subway Park.
I've loved Subway since I was in high school which is now over 20 years ago. (Gasp.) While we don't eat out a ton, Subway is definitely a FishFamily favorite. Only now, instead of each kid eating 4 inches, my big boys are almost ready for $5 footlongs! Heaven help me!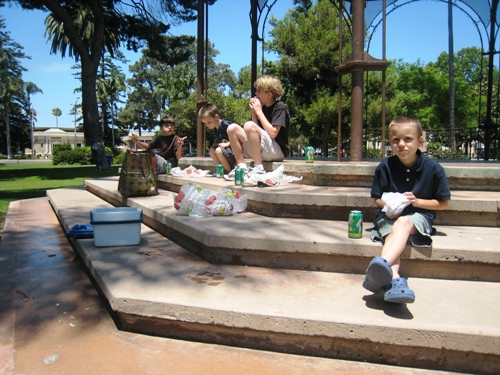 The Orchard Chicken Salad Sub
Recently, Subway offered us the chance to taste their new sandwich: the Orchard Chicken Salad. The chicken salad is filled with chicken, celery, cranberries, raisins, apples, and light mayo. My boys aren't used to fruit in their sandwiches, so they raised an eyebrow — or eight. But, since I'm raising my girls right, they like froofy food just fine. The especially liked fighting over the bright cranberries.
While the sandwich is pictured with tomatoes, I recommend just lettuce and red onion for your veggie choices. And the 9-grain bread is delish. Yummy!
You can follow Subway on twitter or on Facebook and get the word on latest news and specials. Or just head down the street; there's bound to be a location near you.
Win a Bite of Subway!
Three winners will each win a $25 gift card to Subway so that they, too, can enjoy the Orchard Chicken Salad Sub.
Simply leave a comment, telling us your favorite Subway combination thus far.
Contest will be open until 8pm PST on Sunday, June 27, 2010. Winners to be chosen at random and notified via email. You have 48 hours after email is sent to respond, otherwise you forfeit your prize.
Disclosure: Subway provided me with gift cards to taste the new sandwich. I was not compensated in any way for reviewing this product or offering this giveaway, nor was I required to do so. My opinions are my own. For more information, please see my disclosure policy.