Enjoy Blueberries with Sal
As an Amazon Associate I earn from qualifying purchases. For more details, please see our disclosure policy.
Enjoy blueberries and the classic book Blueberries with Sal with your little ones this summer.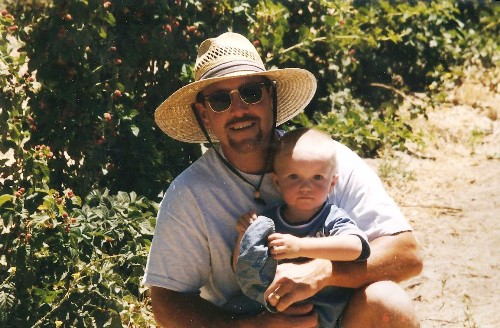 Summer is the perfect time to go berry picking. Strawberries, blackberries, and blueberries are all in season somewhere in the country. A perfect accompaniment to the berry picking is a reading of Blueberries with Sal by Robert McCloskey and a few "extension" activities.
Try these recipes and activities with your children this summer:
reprinted from
Fifty Books to Enjoy with Kids
by Veronica Getskow
Blueberries for Sal by Robert McCloskey
Caldecott Honor Award, 1949
Find this book at Amazon or at your local library.
This delightful book shows two moms and their children picking blueberries on Blueberry Hill. Sally and her mom are picking berries on one side of the hill while a mother bear and her cub roam the other side, eating berries.
Activity Ideas for Blueberries for Sal
Locate three things in each room that are blue. Then find something that is light blue and another item, dark blue. Talk about the shades of blue.
Blueberries are usually in season from late May through August. If possible, go blueberry picking.
Eat fresh blueberries for a healthy snack. Try dropping them into a metal pail or bowl to hear the "kerplinks."
Have your child help you make blueberry muffins or pancakes. Try some of the following recipes.
Cut 25 small blue dots out of cardboard. Hide the "berries" around the room. Give your child a tin pail to go berry picking. Count the berries as they are dropped into the pail.
Create a new song – Here We Go Round the Blueberry Bush – from the tune to Here We Go Round the Mulberry Bush.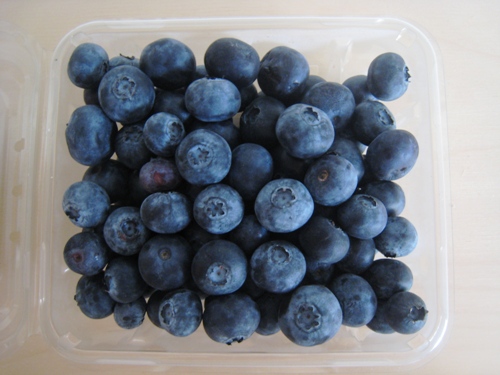 Got berries?
If you've gone berry picking or simply found a great deal on blueberries at the store, exploring the tastes and textures of the fruit is a great activity to do with your kids. We prefer the hard, crunchy crisp ones.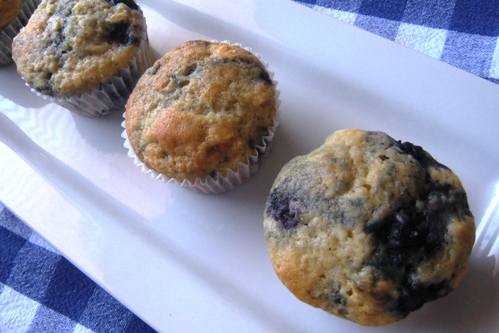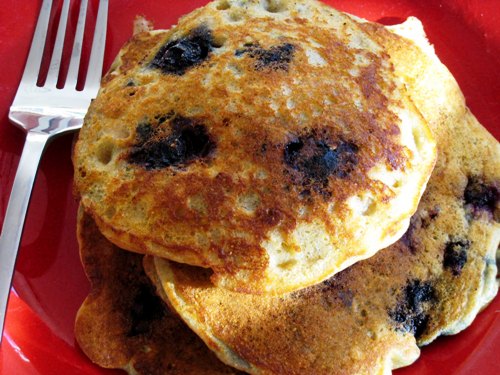 Multi-Grain Blueberry Pancakes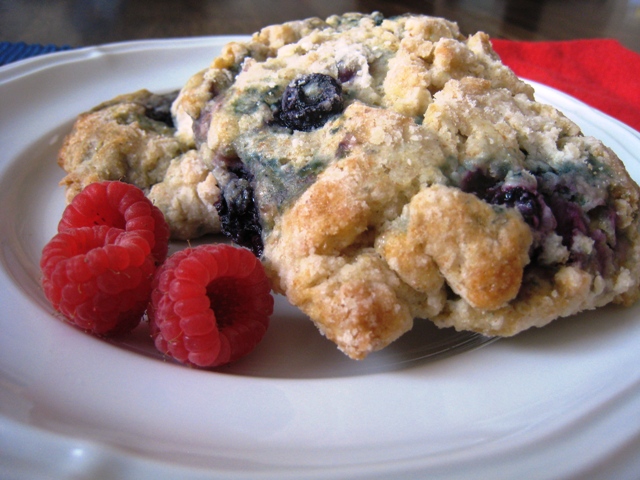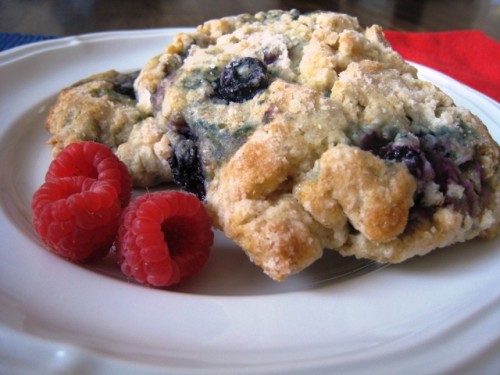 Buy the Book: Fifty Books to Enjoy with Kids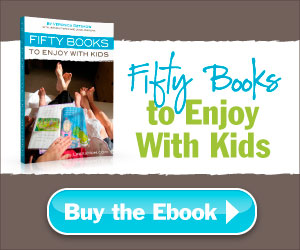 Fifty Books to Enjoy with Kids
A reading guide listing 50 must-reads for young children as well as accompanying extension activities, discussion topics, and other family fun to coordinate with the books.
Price: $9.00
This post is part of the DIY on a Dime: Summer Fun series. For more ideas on how to enjoy the summer holidays on a budget, check out the list.

I know what we're gonna do this summer.