We're planning for summer fun around here. Today Prerna shares how to enjoy the summer daze with an child.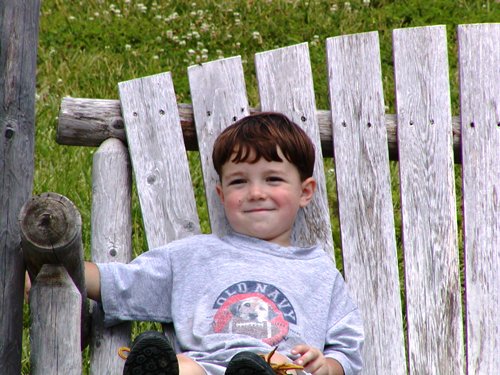 We're enjoying full-blown summer days here in India and soon it will be that time when school shuts down and our daughter is at home. all day. alone. with us.
Yes, we have an 'only' child and while we do manage to keep her engaged and entertained successfully during after-school hours and during the cool, winter months when picnics and outdoor fun is easier to manage, the summer is a whole other story.
The days are hot and long, school is out, friends are away with families traveling and she is pretty much housebound during the day. Yes, and we, my husband and I, have a busy home business to run as well.
So, here's how we make the summer days fun for her and keep ourselves productive and sane.
A Stash of 'Special' Toys
Yes, every mother's secret tool – special toys. If you haven't put together a box of toys that you don't pull out every day, do that now! Whenever, she's getting cranky and irritable with her collection of cars or dolls, we pull out that special box which basically, has toys she hasn't played with in months. They're all new to her and I can almost hear her squeal in delight as she opens the box to pull out that old-for-us but new-for-her pushback car.
An Ice Cream a Day
I know. An ice cream every day. But hear me out. You can make fudgecicles by freezing simple, home made chocolate pudding in molds. Or you can do what Jessica does and make your own ice cream. Healthier and cheaper.
You've gotta admit, every kid loves ice cream and there is something about having a bowl filled with slurpy, yummy, ice cream when the sun is blazing outside.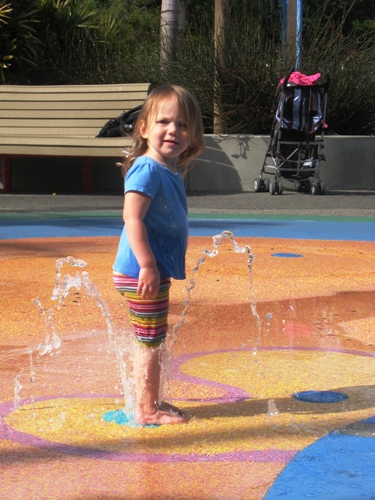 Splash Fests to Cool Off
We don't have a garden because we live in an apartment. But we let her splash around in the bath for around 10 to 15 minutes. She loves it. It cools her down and playing with water and her strange, assorted collection of bath toys just makes her day. Plus, it gives us 15 minutes to catch up on email or other biz-related tasks.
Quiet Play Time
In my earlier post on fun activities for an only child, I shared how much our little girl loves pretend play, reading books and DIY craft. We schedule all of those as well for the summer days and let her play quietly till she tires of them and needs something else to do.
A Routine to Keep it All Together
I am a huge fan of planning and routines and the summer holidays are no different. Regardless of the activities you plan or think of, they'll be of little use if you don't have a routine in place. Knowing what to do every day makes life much simpler for this work-at-home mom of an only child. I try (operative word, try) to not fly by the seat of my pants and yes, Jessica's Organizing Life as Mom eBook is my trusty sanity-saver, along with her Summer Survival Guide that gives me much-needed inspiration whenever I'm stuck.
Keep in mind that all these ways to have fun can be used in families with multiples and where parents are not working out of home. However, when you have just the one child and a home business to boot, these simple activities are an easy way to keep her engaged without the need for another child for company and give you some time to work on your business as well.
Interested in more summer fun and sanity savers for the busy work-at-home mom? Sign up to be notified when my eBook Summer Sanity Savers   launches soon and get access to free chapters, a special LOW pre-launch prices and fun bonuses as well!

— Prerna Malik is a mom, a wife, a writer and woman who believes in parenting with love, being postively productive, and creating a home that invites you to put your feet up and relax. Find her sharing her simple tips and easy-to-do ideas at The Mom Writes or follow her on Twitter.