Summer Fun: Make "Perfume"
We are a participant in the Amazon Services LLC Associates Program, an affiliate advertising program designed to provide a means for us to earn fees by linking to Amazon.com and affiliated sites. We participate in other affiliate programs as well. For more details, please see our disclosure policy.
Let your children create their own "perfume" from fresh flowers this summer. Life as MOM contributor Janel will show you how her girls do it.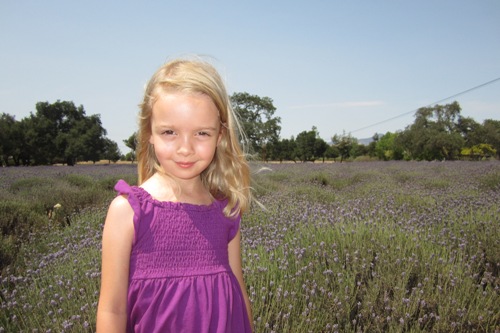 All Photos: Janel Piersma
When we first arrived back in California for our summer of house-sitting, we stayed at the home of some dear friends in the charming little town of Los Olivos. While the girls were thrilled to play with their friend Harry's toys, they were just as excited to play in the beautifully landscaped yard that has so many fragrant flowers and bushes. Without any direction from me, my girls decided that they wanted to make "perfume."
With the go-ahead from the homeowner, the girls picked some different flowers and leaves and got to work. They spent HOURS creating yummy smelling "perfumes" and what my daughter called "perfume packets." She thought that it would be the perfect way to sell her product — just package up a perfume mix in a bag to sell. My little entrepreneur!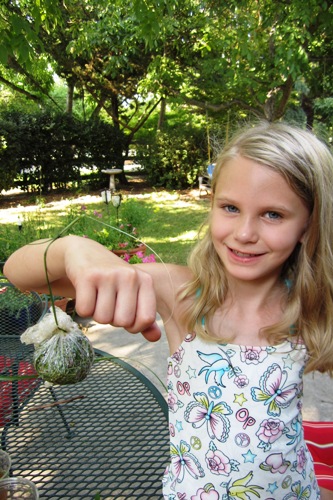 It turns out, my kids aren't the only ones who enjoy making "perfume." They taught their little friends how to do it too.
This is a simple activity that kids can do on their own for the most part. Of course, you will want to offer some direction in the choosing of flowers, herbs, etc. You certainly don't want your kids making "perfume" with something poisonous like poison ivy or poison oak. But, once the materials are selected, they can have it on their own mixing up their own fragrant concoctions!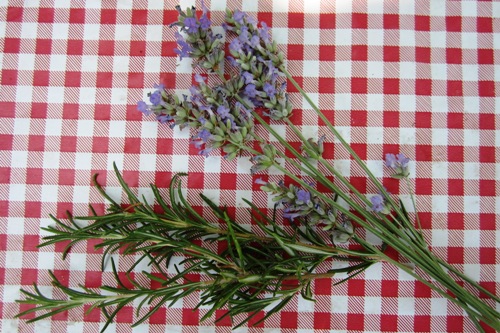 How to Make "Perfume" with Fresh Flowers:
Supplies:
fresh flowers or herbs
plastic cups
crushing / stirring utensils
water
Instructions:
Let your kids collect fragrant flowers and/or herbs. You may want to provide them some direction to be sure that they don't collect anything that is poisonous. My girls loved using rose petals, lavender leaves, and even some sprigs of rosemary.
To keep your perfume clean, have the children wash the flowers to remove dirt and debris.
Give them cups with water and utensils to crush the flowers and stir their perfume. If you're not too concerned about keeping the perfume "clean," they can use sticks as stirring utensils.
Let them create until they've got their perfume just right.
How to Make Perfume Packets: Collect safe, fragrant flowers or herbs. Clean and dry them. When dry, package them in small plastic bags. Tie them with string to close them up to make "packets." If you want to stick with the nature theme, find a long grass or leave to use to tie the bag closed.


–Janel is a stay-at-home mom of two daughters and a "law school wife" in Virginia. Raised in a budget-conscious and DIY-minded family, she blogs about motherhood, crafts, and living on a law school budget at Life with Lucie and Ella.
This post is part of the DIY on a Dime: Summer Fun series. For more ideas on how to enjoy the summer holidays on a budget, check out the list.

I know what we're gonna do this summer.