Surviving Summer on a Budget (Frugal Friday) EXPIRED
We are a participant in the Amazon Services LLC Associates Program, an affiliate advertising program designed to provide a means for us to earn fees by linking to Amazon.com and affiliated sites. We participate in other affiliate programs as well. For more details, please see our disclosure policy.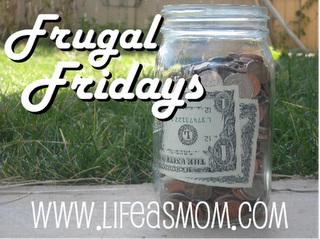 Summer is just around the corner. I know because this week we ended the school year and are looking at two months of summertime bliss. You know, lazy days, laughing children, yummy snacks, cool breezes after hours of sunshine, a few splashes in the pool, and, don't forget yummy snacks.
And while we would like to think that a fantastic summer just happens, the reality is that summer entertainment takes planning or money — or both.
And since we don't have an unlimited budget, planning is the key. But planning can be a little intimidating if you're just recovering from months of packing lunches, driving carpools, and searching for lost school papers.
Never fear – FishMama's got you covered.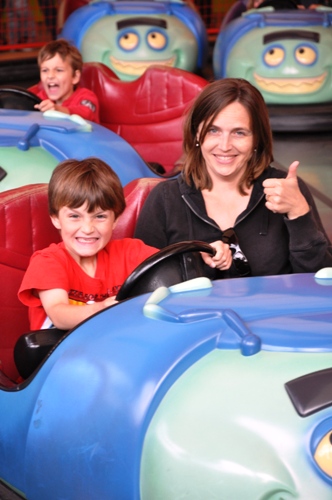 photo credit: Jamie Getskow Voeltz
Earlier this month, with the help of my lovely assistant and kid sister, I put the finishing touches on The Summer Survival Guide. It is over 200 pages of summer fun planning tips, including:
to do lists (customizable)
schedules (customizable)
budget worksheets (customizable)
travel planning forms (customizable)
crafting with kids
meal planning ideas
activities and worksheets designed with children in mind (customizable)
calendars
road trip ideas
emergency preparedness
plus, 16 weeks of preplanned themed activites, including books, crafts, movies, and field trips ideas.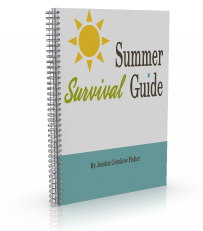 The downloadable ebook is regularly $9, making it a great deal to get your summer under control. You can view sample pages here. This is NOT a physical document; you will only receive a pdf file of the book.
I know from experience that preplanning can help our family stay under budget. And while the book isn't free (sorry!) — it does contain lots of tips and tricks to help you save money in the coming months. With suggestions on how to create a summer budget and how to save money on all kinds of summer fun, the book also provides the plans and reading recommendations to 16 weeks of summer fun with your kids.
Read my friend Amy's review to see how she's making it work for her and how Connie is planning all kinds of fun at her house. And check out Prerna's review, too.
Today, it's my birthday!

I am now 39. Whew. And in honor of "FishMama's 1st Annual 39th Birthday," I'm offering a sale on all my ebooks, including The Summer Survival Guide and Organizing Life as MOM.

Use the code 39BDAY on all purchases of $4 or more and receive $2 off your purchase.

The sale goes from now until June 1.
Summer should be fun, but not expensive.
What are your favorite money saving ideas?
Link up a money-saving post or share your idea in the comments.