Say "yes" to your child's request to play today. You'll both have fun and redeem the days of summer.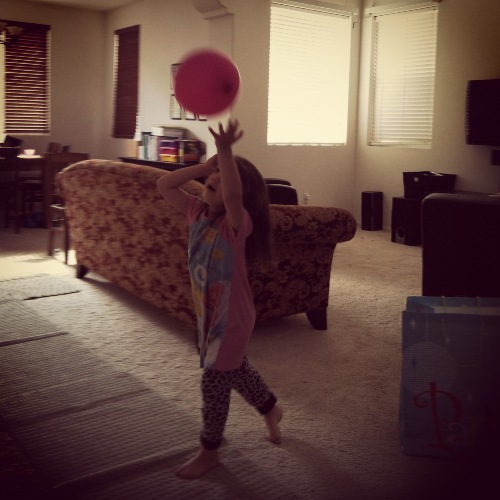 Summer is here. There are plenty of things to do on Pinterest. There are plenty of things to do in this book. There are plenty of things to do in the archives. 
And, I do think that those are great resources when you need ideas and inspiration for making the days meaningful with your kids.
But, the easiest thing, and sometimes the cheapest one, is sometimes just to say yes.
We moms sometimes think that we need to do, dream, plan, think, or otherwise orchestrate a perfect summer. We don't. In fact, what we really need to do is be available to our kids and say yes when they ask.
While I certainly don't advocate giving into every child's request, I do think we can say yes more than we do. I know I can. Usually, it's when my kids just want a piece of me. How could I say no?
How can you say YES today?
This post is part of the DIY on a Dime: Summer Fun series. For more ideas on how to enjoy the summer holidays on a budget, check out the list.

I know what we're gonna do this summer.