Summer Gear: Sunscreen
We are a participant in the Amazon Services LLC Associates Program, an affiliate advertising program designed to provide a means for us to earn fees by linking to Amazon.com and affiliated sites. We participate in other affiliate programs as well. For more details, please see our disclosure policy.
I've partnered with Neutrogena and the Motherhood to present this info about sunscreen.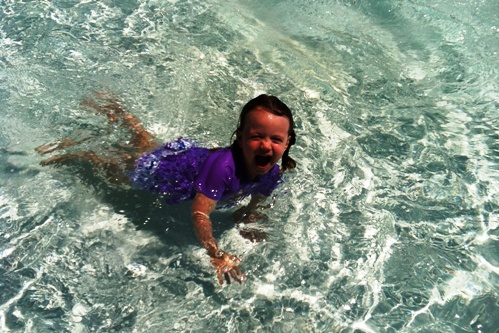 The season has begun! We've been to the pool and the beach a few times already. I did a clothing check yesterday so that my kids neither look like ragamuffins nor lose their drawers when diving into the pool.
My poor 9-year-old son has such a hard time with decisions. His cup of hand-me-downs runneth over, and I wouldn't let him keep them all. He had so many wonderful choices of character tshirts that his brothers had outgrown, he didn't know what to do. I consoled him with an overflow box in the closet where he can trade out clothing items.
Now that we've got their bodies covered with clothes, it's time to turn our attention to covering their skin specifically. There is lots of confusing and conflicting information about sunscreen. I'm still navigating the waters to determine the best ways to protect my family's skin from the elements. So, when The Motherhood invited me to chat with a dermatologist, I said yes.
Tomorrow I'll be co-hosting a twitter party with Neutrogena Wednesday, May 29 at 1:30 pm PST.
Join dermatologist-on-call and sun care expert Jeanine Downie (@ImageDerma) and Neutrogena, the number one dermatologist recommended skincare brand, for a Twitter party to discuss how you can be certain that both you and your family's skin is well protected this summer.
Bring your skincare questions for the dermatologist-on-call, Dr. Jeanine Downie, who will be joining us for the party and sharing her skincare tips for the summer.
When: Wednesday, May 29nd @ 4:30 pm EST/1:30PST
Where: We'll be on Twitter – follow the #NTGDERM hashtag to track the conversation.
Hashtag: #NTGDERM
Prizes: Throughout the party, we will be giving away prize baskets with Dr. Downie's favorite Neutrogena sun protection products!
Hosts: @theMotherhood, @CooperMunroe, @EmilyMcKhann
And of course, you can follow me @fishmama. Come tweet with us.
Disclosure: I have partnered with The Motherhood and Neutrogena to work on this project.