Summer Goals for Mama
We are a participant in the Amazon Services LLC Associates Program, an affiliate advertising program designed to provide a means for us to earn fees by linking to Amazon.com and affiliated sites. We participate in other affiliate programs as well. For more details, please see our disclosure policy.
Got some goals for your summer? Think about what's most important to you this summer and make a plan to do it.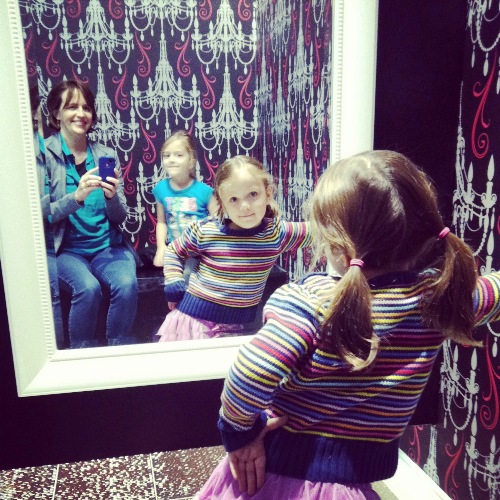 We stopped doing last year's school on Thursday of last week. Since then we've been going, going, going. I told a friend today that if this pace continues, I might be all worn out by the time the new school year rolls around.
That, my friends, is not what summer is about.
Believe it or not, "the going" we've been doing has been mostly all fun: time with friends, days at the beach, birthdays to celebrate. My emails have stacked sky high right before my very eyes. The busy-ness has been all good.
(Prerna's post came at the perfect time for me. I have not had the time to do much on my to do list.)
That said, I do have a few "goals" for the summer. Summer vacation is typically my time to give my attention to the things that don't get my attention during the school year. I can be a little self-indulgent with how I spend my time since we're not running to piano lessons, hockey practices, or science classes.
I don't have illusions that I'll accomplish a ginormous list of to do's this summer, but I do have some over-arching ideas for how I want to spend my time this summer. It will comprise almost 1/4 of the year by the time it's done, so it makes sense to have a plan for the next three months, no?
Here are this mama's summer goals:
1. Live a healthier lifestyle.
Turning 39 was rough for me. I'm not sure what it was, but 2011 was hard. Since then, I've worked to establish some healthier habits for my life. I've gone for yearly physicals each summer, had a mammogram, started reducing my sugar, cleaned up my diet, and been hit and miss with exercise. Baby steps have gotten me pretty far, and I'm pleased with my general trajectory.
All the same, I think fondly to how much energy I had during my experiment with the Whole 30. I'd like to reclaim that. My back is still flaring a bit. The chiropractor conceded that if I exercised more, I'd probably feel less pain. I'm sure there are a myriad of things I can do.
This summer I'm going to test the waters with a more determined exercise and diet plan, taking my inspiration from this chick. I'm setting up a work out plan as well as fine-tuning my eating regimen. I don't think I will embrace the full Whole 30/paleo thing, but I do know that there were very successful elements for me, so I'm going to be playing around with the ideas behind it and some of the eating habits I gained during my Whole 30.
2. Get in a work time management groove.
A workout at the gym takes an hour and a half. Eating a healthier diet involves more time in the kitchen. "Working at home" this summer involves cookbook edits, recipe testing, writing, and a lot of emails.
This all means that my time management is getting tweaked. Again.
I want to establish a routine that is comfortable for our whole family, but especially one that allows me to get the must-do's done as well as achieve my healthier goal #1. Part of this is getting adequate sleep, so I can't be burning the midnight oil after the kids go to bed. I've got some tweaking with the time budget to do and some priorities to put in order.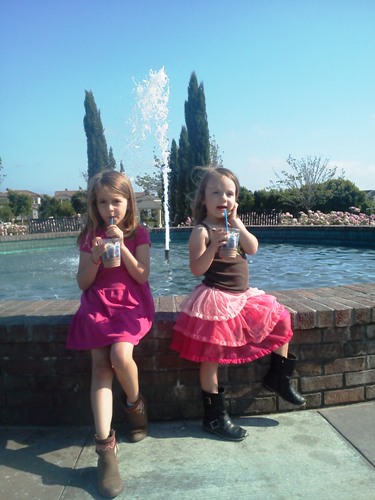 3. Enjoy the days with my family.
My firstborn turned 16 today. I might have cried last night at how quickly the time has flown. He was my one and only for several years, my chief companion. And in just a few years he'll be gone.
Now I finally get that creepy Love You Forever book where the old mom climbs into her grown son's bedroom at night after he's asleep. Lord protect me from that kind of aging, but still. My baby is getting bigger and the days are passing way too quickly for me.
I want the summer to be characterized by meaningful discussions, coffee dates with cute kids, and lots of laughter. That doesn't just happen. It takes work. It takes planning.
Setting some plans in action.
I love my work, and I love the idea of getting healthier, but I love my family more. I don't believe the three are mutually exclusive.
In fact, I think they can all work together and help each other. Being healthier serves my family and my work. My work keeps my creative juices flowing which in turn serves my family and my health. My family supports me in it all.
But, it's not just going to happen. I have to set some goals and make plans to do them.
Your goals will probably look different than mine. I'd love to hear what personal goals you have for the summer and how we can help each other achieve them.
What do YOU want to do this summer?