Is meal planning a challenge during the summer? Here are some solutions to hot weather, busy days, tired cooks, and a lack of cooking mojo.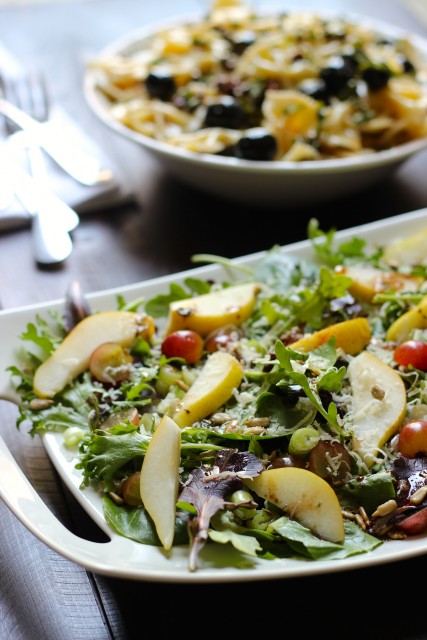 Summer is in full swing. Weird schedules abound. Whether it's camps, vacations, or trips to the pool, lake, or beach, routine is hard to come by. But, you gotta eat!
Yesterday I spent a very full afternoon in the kitchen. I baked and baked for the freezer. (Free printable freezer cooking plan forthcoming.) My uber-baking day will make tomorrow and the next day so much easier.
And that's the thing I've learned about meal planning in the summer: I need to make it as easy as possible. If I make a meal plan and then do as much ahead of time as possible, we're all happier. My kids are pretty good sports about waiting, but I know it makes them happier if they don't have to wait too long. I'm working on that.
Below are some strategies that have helped our family over the years to combat hot weather, busy days, tired cooks, and a lack of cooking mojo.
Make summer meals easy.
Check out these past posts to help you make summer meals quick and easy: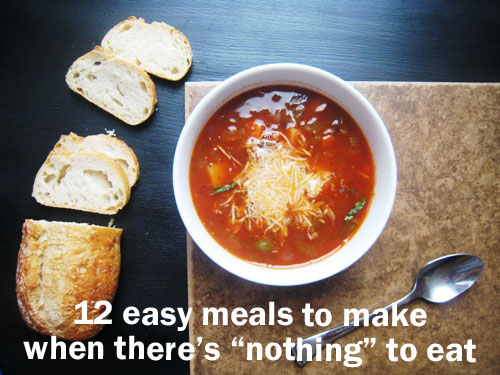 12 Easy Meals to Make when There's "Nothing" to Eat
I created this "back up plan" a few years ago and it's been invaluable to me on those nights when I just don't have the brain power (or the full fridge) to make an elaborate meal. These meals fill the gap with foods my family loves.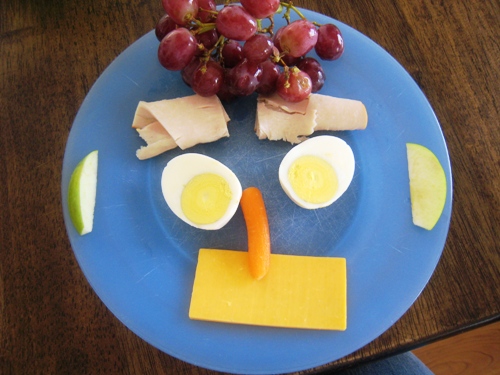 Okay, so there's no need to pack lunches now that summer's here. But, man, it seems like kids are endlessly hungry during the summer months. Check out these tips so you're prepared fifteen minutes after breakfast when they ask what's for lunch.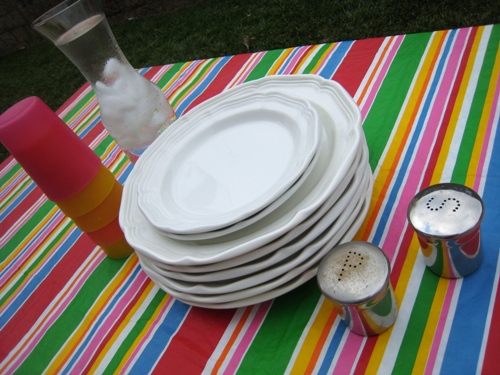 Easy Theme Night Dinners for Summer
I am a big believer in theme night dinners. If I choose 7 "themes" and just rotate recipes into those categories, meal planning happens in a flash. We're never bored, and I don't have to think too hard about what to feed my family. That means I can spend my thinking time on other more important things.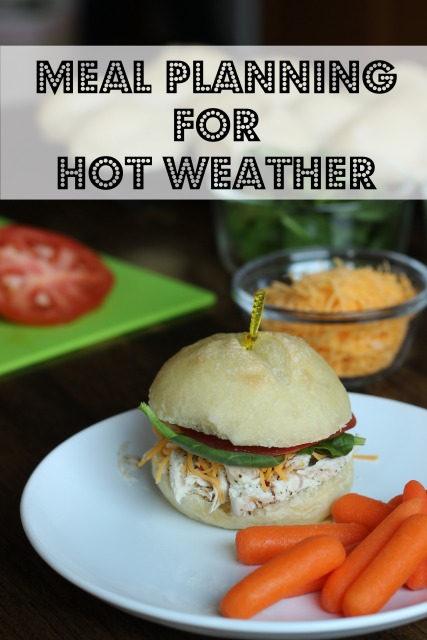 On hot days, who wants to cook? Check out these ideas for taking the heat out of your hot weather meals.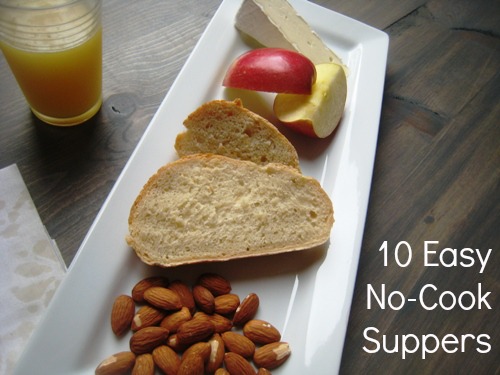 Granted, some folks in your family might take some convincing to go for a no-cook supper. They get the job done and can be a great solution to meals on the go and nights when everyone's too tired to trek to the kitchen. They also make great picnic meals.
What great idea do YOU have for easy summer meals?