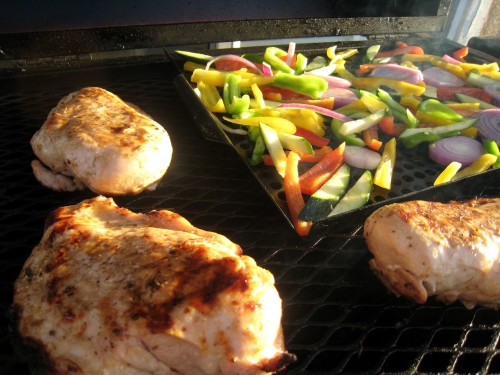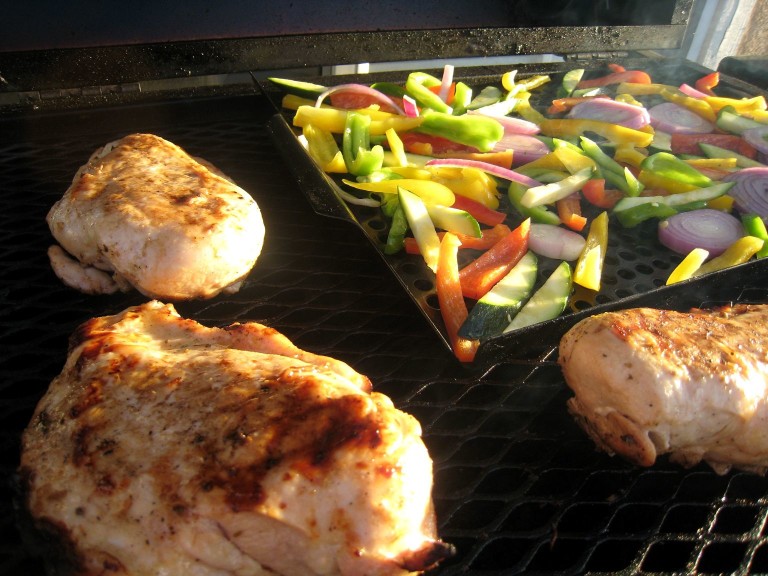 I spent yesterday cooking up a storm and stashing things in the freezer. I'm making sure that every recipe is just right for The Cookbook.
But, I still need a meal plan.
I'm pleasantly surprised at how well my new meal themes for summer are coordinating with my freezer cooking foods. That's what I call a happy accident!
Here's our meal plan for the week:

Slow Cooking: Beef Stew* with Chile and Green Olives, Rice, Green Salad

Fish Supper: Crumb-Topped* Cod, Broccoli Gratin*, Quinoa Pilaf – this didn't happen last week, so it's up again

Portable Dinner: Turkey Baguette Sandwiches, Veggies, Chips

Beans and Rice: Black Bean Soup*

Pasta: Spaghetti and Meatballs*, Salad, Rolls

Cooking Out: Tandoori Chicken*, rice, Grilled Vegetables

Pizza Night*: Pepperoni, Burrito, and Shrimp, Pesto, & Feta – last week I ended up making different pizzas
The asterisks (*) indicate the items that are freezer-friendly. Yeah for less work now that the heavy lifting has been done. Come back tomorrow to see what I cooked up this weekend and share what you've been doing, too, to fill your freezer.
And don't forget to visit Menu Plan Monday for more meal planning inspiration.