Summer Planning for Families
We are a participant in the Amazon Services LLC Associates Program, an affiliate advertising program designed to provide a means for us to earn fees by linking to Amazon.com and affiliated sites. We participate in other affiliate programs as well. For more details, please see our disclosure policy.
Having a plan, even a loose one, can help summer days be more enjoyable and productive for the whole family.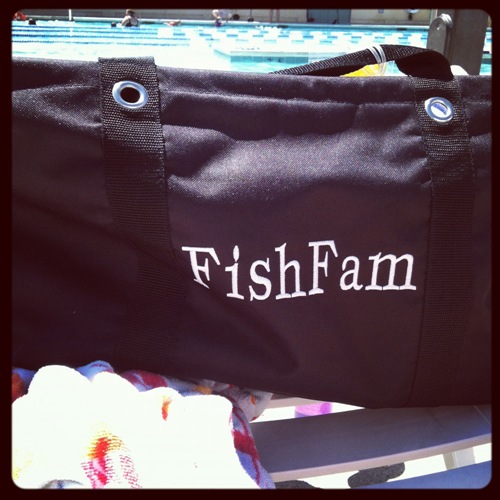 Week two of our summer vacation is behind us. It was busy, as always. While it was happening though, I didn't feel like I was accomplishing much. But looking at the list, I guess it wasn't just all staring off into space. Here's how we spent it:
Doctor's appointment for the girls, plus shots. And a return trip to check the TB test.
Date night at Chipotle followed by a trip to the movie theater with FishPapa. It was just like the old days before we had kids. That Groupon paid off – $15 for two tickets and a large popcorn. The popcorn was normally $7.50 – what are those people thinking?!
An immersion into the Marvel Movie Universe. On date night, we saw The Avengers. I'm not a comic book fan, but I loved that movie! And it set us off on a quest to watch all the other movies leading up to it. We watched three over the weekend. I am smitten.
Swimming lessons for five of the kids.
Homemade plum sorbet. Yum!
A reenactment of Alice in Wonderland, put on by the four youngest children.
A night off on my own to work on writing projects. After failed wi-fi at Chick-fil-a, Starbucks saved the night.
A big day of cooking wherein I made four loaves of zucchini bread, zucchini brownies (yes, really), fruit chopped and frozen for smoothies, roasted beets, homemade croutons, chicken marinade, salsa, guacamole, and refried black beans. (I like to get it all out of the way at once.)
Four trips to the grocery store. Yes, four.
What are my summer intentions?
While I did cross off a fair number of items from my to-do list, the days seemed to roll by in a daze. It reminded me of a book I once read wrote. You know, The Summer Survival Guide.
I decided I needed a reread, so I spent some time this weekend reading and reminding myself of how to make the summer a little more intentional for me and the kids.
(It's summer for hubs, too, but his daily routine doesn't change as much as ours does.)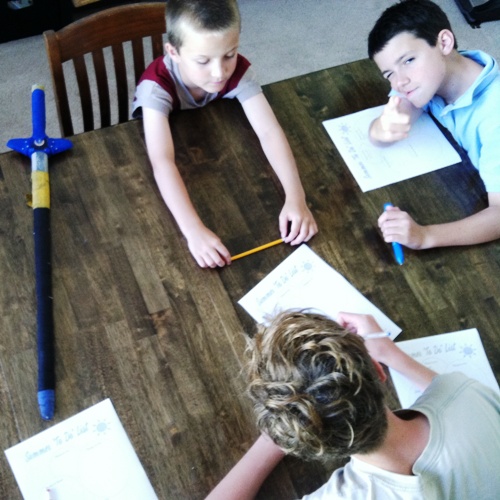 I printed out five copies of the Summer To Do List, and the kids jumped at the chance to fill out the forms. I was a little surprised, actually. In years past, I've had to nudge them to make me a list. But apparently, they were feeling it, too. The youngest ones were quick to hand their lists to a big brother and dictate what they wanted to do this summer.
I compiled their lists into one:
Play with the neighbor crowd.
Watch movies.
Go to the beach.
Go to Legoland.
Jacob comes to see us! (This is a friend from KC, coming for a week.)
Go visit the grandparents.
Eat at Souplantation.
Go to the pier.
All-you-can-eat buffet
Crafts
Baking
Board games
Read alouds
Pizza/movie night
Hang with Uncle Jace
I was a little surprised at some of the things they put on their lists, like all-you-can-eat buffet and Souplantation? OK. Those were kind of random, but I'll look into it.
I'm considering making  an all-you-can-eat-buffet at home by getting their favorite take-out (pizza, fried chicken, Chinese food) and sodas and letting them have at it. They would be over the moon with that.
Finding a weekly rhythm
I'm also looking at adding some kind of rhythm to our weeks. It seems like the last two weeks have been filled with appointments. This kept us "doing something", but not necessarily fun something. I talked about this weeks ago in this post, but it hasn't yet come to fruition.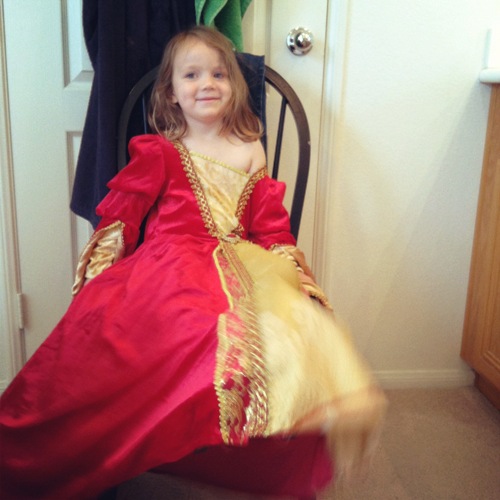 the red queen (without the big head)
So, I'm looking at this formula to build our weeks around this summer:
Daily

chores
Bible time/family read aloud
crafts, baking, creative play
outside play

Throughout the week

library – once a week
play day with friends – once a week
pool – at least four days out of seven

Evenings/Weekends

movie nights – at least twice a week
family outings (beach, pier, Souplantation) – once a week
game night – once a week
I don't want to fill every waking moment, but at the same time, we need a little structure and direction to help get us moving.
I'll admit: with kids ranging in age from 3 to 15, it's been a challenge to make things suit everyone. I've needed to provide for alternate activities in some instances.
And I still haven't worked out a daily schedule/routine that works for everyday. Life is subject to change.
Do you have big summer plans?