Summer Reading for Moms and Kids
As an Amazon Associate I earn from qualifying purchases. For more details, please see our disclosure policy.
Make summer reading a priority this year for you as well as for your kids. Here are some ideas on how to make it happen and where to find great books.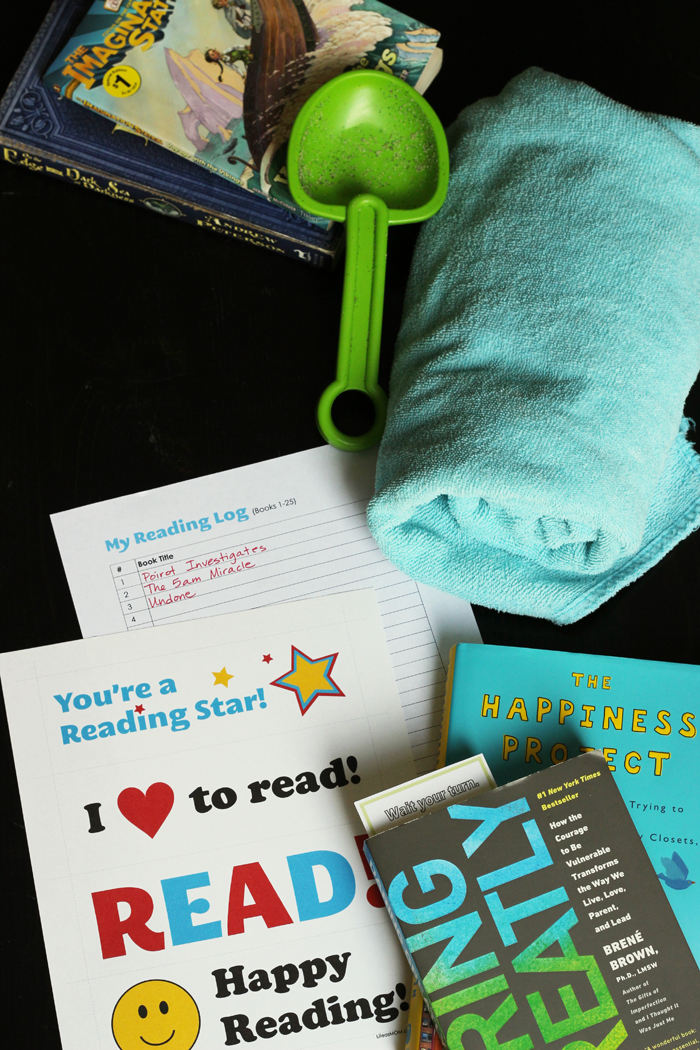 My childhood summers were dominated by books. I read 2000 miles cross country and back when my dad hauled us to Minnesota each summer. I read through stacks of library books of the respite of the house's swamp cooler. I read piles of junk novels "lying out" in the sun, my limbs slicked with baby oil.
Books have been steadfast summer company for me for almost 40 years. With its more flexible schedule, summer offers you and me and our kids an opportunity to get reacquainted with books.
Summer Reading for Moms
This summer I've challenged myself to read at least one hour a day, sometimes more. After months of getting lax about reading as well as about exercising, I'm putting them together for summer reading. I can read while walking on the treadmill at the gym or riding the recumbent bike in our garage. (Hint: an iPad with the kindle app works really for this.)
Most afternoons I've been able to dig into a paper book while at the local pool with the kids. (Yes, once your littlest kid can swim, you, too, will be able to read at the pool!)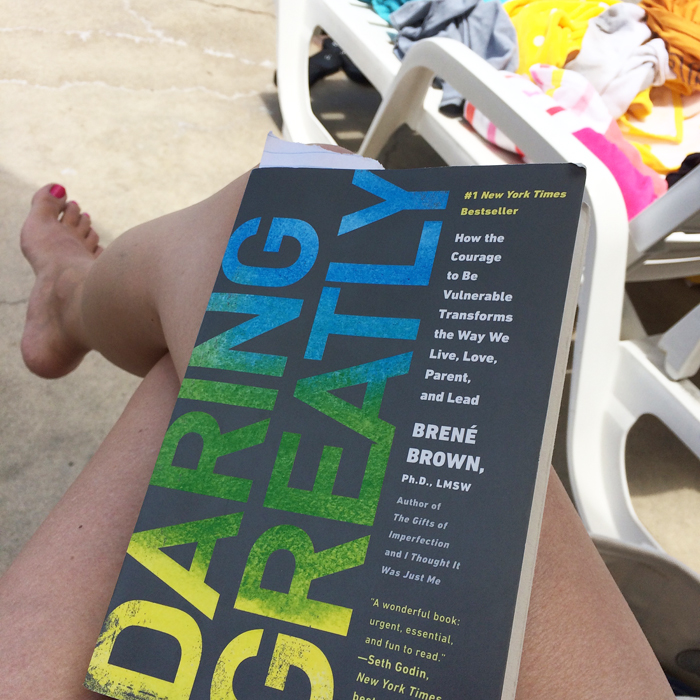 As I mentioned before, I'm working my way through Agatha Christie's Poirot series, but I'm also picking other books that I've heard good things about, novels from Anne's reading guides or books that others have recommended over the last year, like the Brene Brown that everyone raves about.
My system is working. So far I've read THREE books since June 1st! Working summer reading into your day doesn't have to be difficult, even if you're a busy mom.
Check out these posts if you're not convinced.
–> To Be More Joyful: Read a Good Book
–> 10 Books that are Necessary to Life
Get the Summer Survival Guide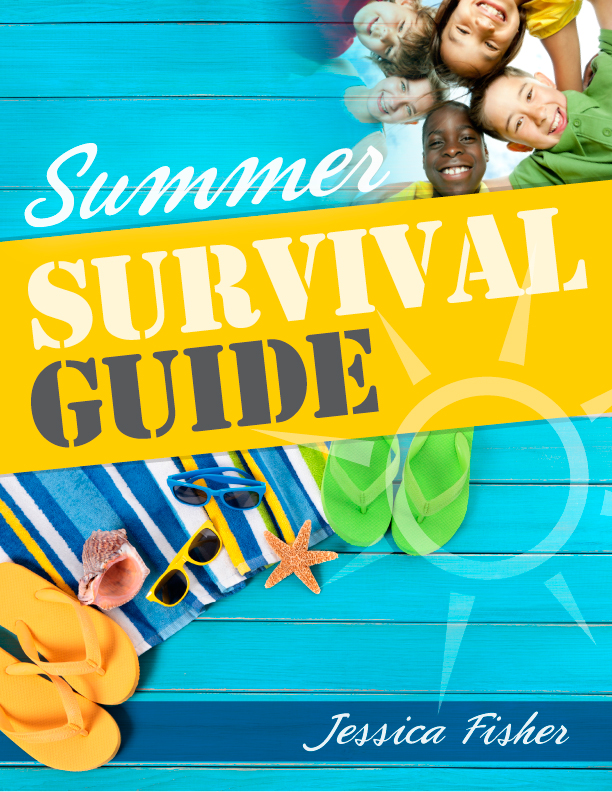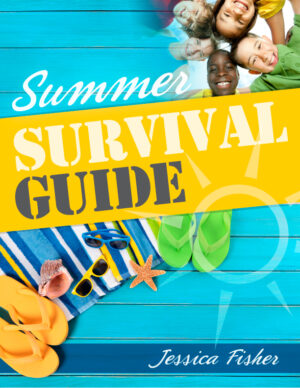 The Summer Survival Guide, in addition to providing all the home maintenance/kid entertainment that you need for the summer, also includes an extensive reading section, including
:: What's In It for Mom?
:: Looking for a Good Read?
:: Brushing up on Reading Skills
:: Make Friends with the Library
:: Summer Reading Plan (printable log)
:: Books I've Read This Summer (printable log)
:: Bookmarks (printable)
Summer Reading for Kids
Since books were my faithful companions as a child, I've worked hard to encourage my kids to read, especially for fun during the summer. One boy probably wouldn't choose it first for a free time activity and one girl hasn't completely embraced reading independently yet, but the others could easily get lost in books.
This year's summer reading efforts for the kids include 1 hour minimum of reading per day as well as weekly trips to the library. We're also looking over this list of Summer Reading Programs to see what's a good fit for our family.
FishBoy14 has seemingly read every book on under the sun, so he and I are looking for more wholesome book options for his summer reading. We've had some shocking surprises with random books from the library lately. Apparently, we're not the only family whose kids really don't want to read all about sex, drugs, and vampires.
In an effort to expand his horizons, I handed him my copy of Jamie Martin's Give Your Child the World. While it's designed for parents, FishBoy can totally handle the concepts Jamie sets forth about encouraging kids to explore the world and the world's cultures through books. The age range of book recommendations ends at age 12, but I think he'll still find some appealing reading material. The book guide is next on my list of pool side reading options.
That said, it may be that he joins me in my mystery reading this summer.
Get Fifty Books to Enjoy with Kids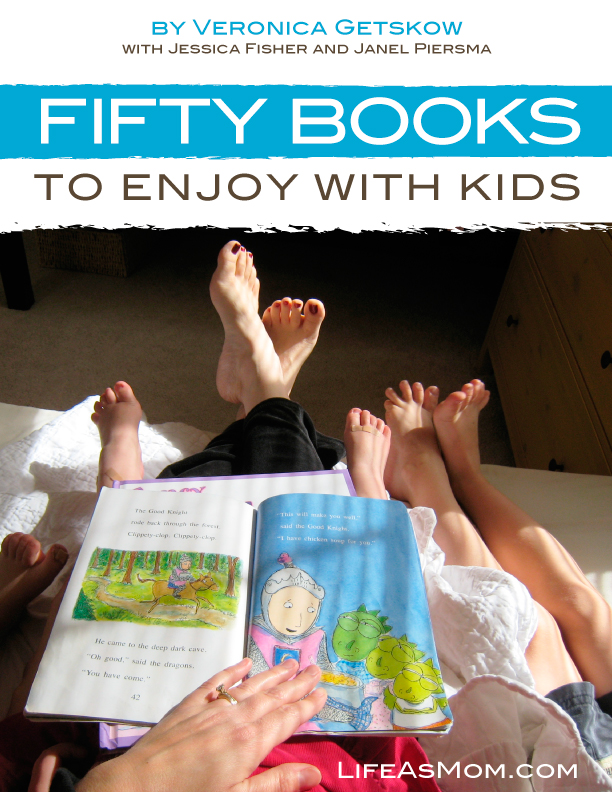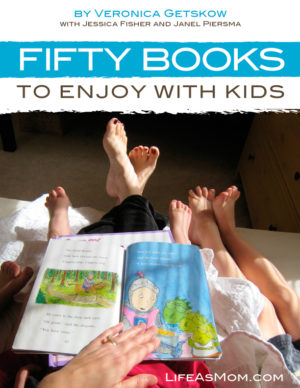 Fifty Books to Enjoy with Kids was written by Veronica Getskow, my mom and a college professor specializing in early childhood education, with help from my sister and me. The book includes:
:: A reading guide of 50 books and a synopsis for each
:: Links to the World Cat library catalog so parents can easily find the books in their local library
:: Extension activities, recipes, and field trip ideas for each book on the list
:: Printable reading logs for kids to track their books
:: Printable book marks in full color as well as blank ones for kids to color themselves
:: Reading awards for a job well done
(The fifty books are NOT included, but this reading list will help you get to them and to enjoy them with your kids.)
Summer Reading as a Family
Reading books with my kids has always been one of my favorite pastimes. We've experienced some of the best stories together.
Whether your kids are 2 or 20 you can still read books together. It just looks different at every age. When my kids were all little, we read picture books and did crafts and activities to go with, like those listed in Fifty Books to Enjoy with Kids.
As they grew, we transitioned some to family read alouds, novels that I would read with the whole family listening (and some playing and half-listening).
Now that some kids have outgrown my read aloud sessions, they come to me for book recommendations. My 18yo recently asked if I had any good books to read, knowing that we've shared the love of good mysteries in the past. I directed him to Poirot, of course. While I am no longer reading to him, we're still sharing the story experience.
I highly recommend making summer reading a priority this year. It's a great way to relax, to grow and expand your mind — and that of your kids — and a good way to spend time together.
How do YOU make summer reading work at your house?