Super Duper Weekend Reading
We are a participant in the Amazon Services LLC Associates Program, an affiliate advertising program designed to provide a means for us to earn fees by linking to Amazon.com and affiliated sites. We participate in other affiliate programs as well. For more details, please see our disclosure policy.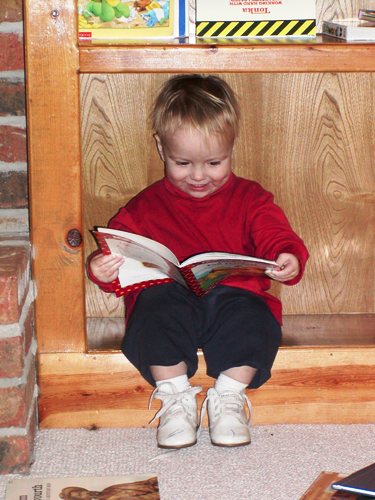 See that boy? He has been a bookworm from day one. He practically taught himself to read. At 9 he can whip through multiple chapter books in a day.
The problem? We run out of good reading. He checked out a dozen books from the library on Monday and told me on Thursday that he had nothing to read. Apparently, I need to assign him some more manual labor.
Lest you run out of good things to read and have to resort to manual labor this weekend, here are some great reads around the web:

The Eat Well, Spend Less ladies were back in full force this week. This month we're talking about how to entertain on a dime. Check out all these great ideas.
:: The Gift of a Meal from Katie at Kitchen Stewardship offers suggestions for bring food to loved ones. Whether it's to celebrate a baby or "just because" the gift of food is always one that goes down easy.
:: Katie at Good Life Eats shares great hostess gift ideas, from Vanilla-Scented Sugar to Homemade Bath Salts, she's got you covered.
:: Throwing a Party on a Budget is Mandi's pitch for not striking out or going over budget in order to have a great time. She offers suggestions from decor to leftovers, helping you make the most of what you have.
:: Earlier this week, I share suggestions for Budget-Friendly Potluck Meals and potlucks were on Aimee's mind, too. You know, great minds think alike? Check out her post on The Art of the Potluck.
:: Since she lives in a cozy house with her hubs and four kids, Shaina shares tips for Entertaining in Small Spaces. Don't let anything hold you back, not even the size of your house.
:: I love Tammy's ideas for a Budget BBQ. Yum! She always cooks up good stuff. I can't wait to try the half chicken on the grill that her husband perfected.
:: Ever the one to help us save money, Carrie shares budget-friendly tricks to hospitality.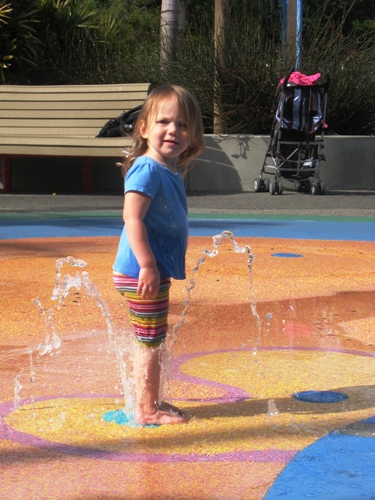 And in other news, I've done a little guest posting this week.
:: On I'm an Organizing Junkie I wrote about Where to Start When You're Totally Disorganized. It's my 5-step plan to digging yourself out of a hole, something I've been known to do at least several times a year.
:: Over on Balancing Beauty and Bedlam, I shared Frugal Summer Fun Ideas. Find a free splash zone and head out with the kiddos this weekend!
Found some great read this week?
Share it with us in the comments.