My favorite SuperBowl supper is basically the same as my favorite New Year's Eve Dinner – full of snacks and finger foods and sparkly beverages.
Since at least two of my family members will have their eyes glued to the TV with some yells and screams thrown in for good measure, I like to make our Game Day Food easy and delicious. I prefer paper plates and lots of snacks, as few dishes as possible, and good eats.
Two years ago, my friend Erin introduced me to hummus pack and potato chips. Yes, potato chips. It. is. a. winner. I love that combination. I also through in some fresh veggies to assuage any guilt I might be feeling over the potato chips.
So you can guess what I'm picking up this weekend.
While I love the somewhat froofy food, most of the FishTeam prefers simpler fare. So, hummus is probably as froofy as it gets.
Here's what I'm including in our SuperBowl menu this weekend, besides the hummus, of course: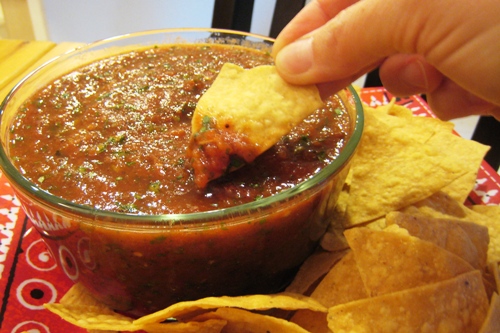 Chips and Salsa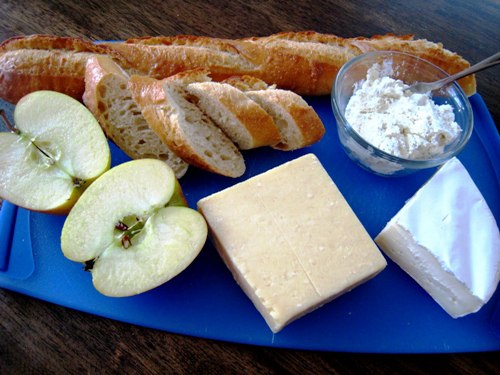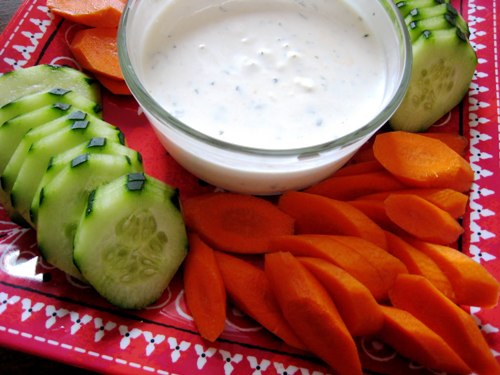 Super Easy Veggie Tray
What's on YOUR game day menu?
Share your favorite football foods in the comments or linky below.