Surviving Back to School Time with Freezer Cooking
We are a participant in the Amazon Services LLC Associates Program, an affiliate advertising program designed to provide a means for us to earn fees by linking to Amazon.com and affiliated sites. We participate in other affiliate programs as well. For more details, please see our disclosure policy.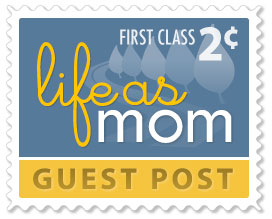 The following is a guest post from Tricia of Once a Month Mom:
I have found that in my years of freezer cooking that August and September are by far, the most popular months of the year for people to take up freezer meal planning and cooking. I refer to this season as the "Mom New Year". It is a time of year when we are frantically trying to return to order, schedules, planning and cooking after a season of chaos, lazy days, grilling and general leisure. With school going back in session and fall approaching it just seems to be the time of year that every mom sees the need to instill more order in her life. And as my kids have gotten older, I couldn't agree more.
Well I am here to tell you that there is no greater time like "back-to-school time" to take up freezer cooking. Here are some ways that freezer cooking can help you get things on track this season: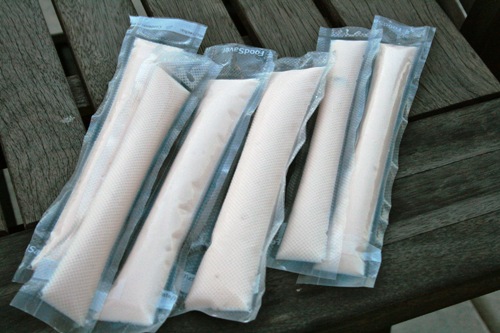 Make a freezer cooking plan – It is important to set aside time every two weeks to one month to really make a plan for the upcoming weeks/months. Schedule your time on your calendar and guard that planning time with your life. Perhaps even make it a family meeting time if your kids are old enough to help. Use this time to pick meals for your family. If it is too overwhelming to plan on your own, use ready to go freezer cooking plans. But whatever you do, schedule a time of the month (week) to make a plan, and guard that time carefully.
Involve the kids in planning – if you are freezer cooking to make lunch box assembly easier, try involving the kids. Perhaps lay out some recipes you are considering and have them go through and pick out ones that look most appealing to them. After all, they are more likely to eat their lunch if they want what they have been packed.
Involve the kids in the cooking/packing – again, if you are freezer cooking for lunch boxes you might try incorporating them into the cooking. I find that my kids are way more likely to eat the food I put in front of them if they have participated in the production.
Think outside the box – so many people have asked us lately what to pack for school lunches. It appears so many have hit a "lunch box assembly block" lately. If you are having trouble coming up with something other than peanut butter and jelly, here are a few lunch box ideas that you can freeze and make ahead for your kids. And if that still isn't what you need, my advice is to go to Pinterest or Sir Google for the answer. You can also see what the Eat Well, Spend Less crowd has come up with.
Whatever you do, don't let this time of year get to you. Take some time to do some planning so that you can have more time to be spending with your family, whether that be at athletic events, helping with homework or simply enjoying the season.
— Tricia Callahan is founder and author of Once A Month Mom. When she isn't using her Type A personality to create once a month cooking menus, she can be found chasing after her two toddlers who also have discovered a love for cooking at an early age.
What strategies are YOU using to get school day meals in order?