Take a Bath
We are a participant in the Amazon Services LLC Associates Program, an affiliate advertising program designed to provide a means for us to earn fees by linking to Amazon.com and affiliated sites. We participate in other affiliate programs as well. For more details, please see our disclosure policy.
Take a bath and relax.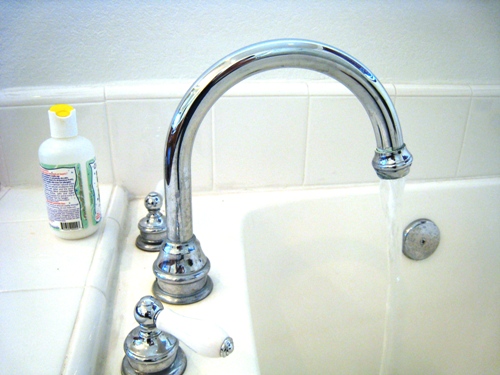 It's all too easy to get caught up in the to do list. Last winter I found myself overdoing. I'd lie in bed at night, my heart racing. I'd put too much on my plate and the anxiety to hurry and get 'er done was doing me in.
I knew I had to change. I knew my body wouldn't last if I kept burning the candle at both ends. Even though I have a teenager, almost ready to fly the coop, I also have a four-year old. I want my health to last!
Finding ways to relax has been important to taking better care of myself. A bubble bath fits that bill. I don't make time for one very often, but when I do, I always feel rested and refreshed.
(Lest you think that I don't bathe very often, rest assured that I shower (almost) on a daily basis.)
Taking a bath is a great way to stop and smell the roses.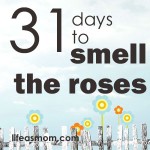 The days are long, but the years are short. I don't want to miss them! For more short and sweet ideas on how to stop and smell the roses, to enjoy the little things in life, check out my 31 Days to Smell the Roses series.
Don't miss a post in this series. Subscribe to 31 Days to Smell the Roses by RSS or email.