Take a Deep Breath and Give Thanks
We are a participant in the Amazon Services LLC Associates Program, an affiliate advertising program designed to provide a means for us to earn fees by linking to Amazon.com and affiliated sites. We participate in other affiliate programs as well. For more details, please see our disclosure policy.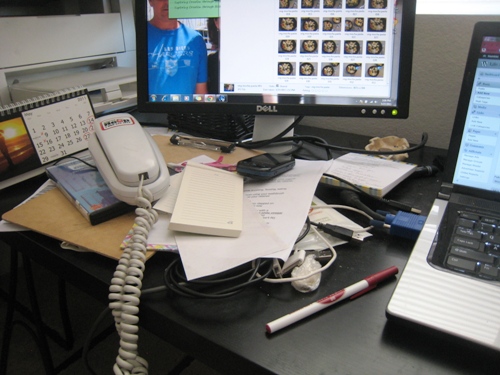 Lately, I've been in a scattered season. Like the papers and stuff strewn about my desk, so are my thoughts. There's so much to do. So little time. And I don't want to waste a minute.
It's hard sometimes to find a beginning, let alone an end. Where do I start?
Part of me wants to give in. Let the messes pile up. Part of me wants to bustle about. Get this place shipshape, no matter what. I vacillate from order to chaos and back again.
Yet, today won't come again, will it? And we both know that we can't get everything done on the to-do list. And so the answer is what?
Enjoy the season you're in. Enjoy the new beginnings that God gives us every day. Take a deep breath and give thanks.
Thanks for a desk to make messy. Thanks for children to play with. Thanks for a monster movie to watch with my family. Thanks for phones to talk on. Thanks for a husband to talk with.
Thanks for a God who loves me.
What can you give thanks for today?