Take a Hike
We are a participant in the Amazon Services LLC Associates Program, an affiliate advertising program designed to provide a means for us to earn fees by linking to Amazon.com and affiliated sites. We participate in other affiliate programs as well. For more details, please see our disclosure policy.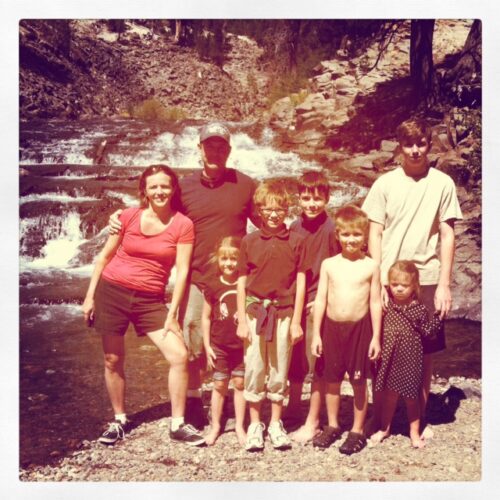 I'm not sure if it's old age or what, but being out in nature has become more appealing to me than it once was. It might be that my kids are getting big enough to do outdoorsy things besides the up and down on the slide or the swings.
(I confess to being extremely bored on a park playground.)
Now that we can go for longer walks, even hikes, being out of doors is refreshing to me. My mind and body almost yearn for it.
Being outside is a great way to pause daily life, reset one's hard drive, and return to business refreshed. Not only do are we forced to look far and near, but we get a chance to explore in a very hands-on way.
Taking a hike or walk is a great way to stop and smell the roses.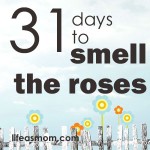 The days are long, but the years are short. I don't want to miss them! For more short and sweet ideas on how to stop and smell the roses, to enjoy the little things in life, check out my 31 Days to Smell the Roses series.
Don't miss a post in this series. Subscribe to 31 Days to Smell the Roses by RSS or email.