Take a Nap
We are a participant in the Amazon Services LLC Associates Program, an affiliate advertising program designed to provide a means for us to earn fees by linking to Amazon.com and affiliated sites. We participate in other affiliate programs as well. For more details, please see our disclosure policy.
Take a nap, be refreshed.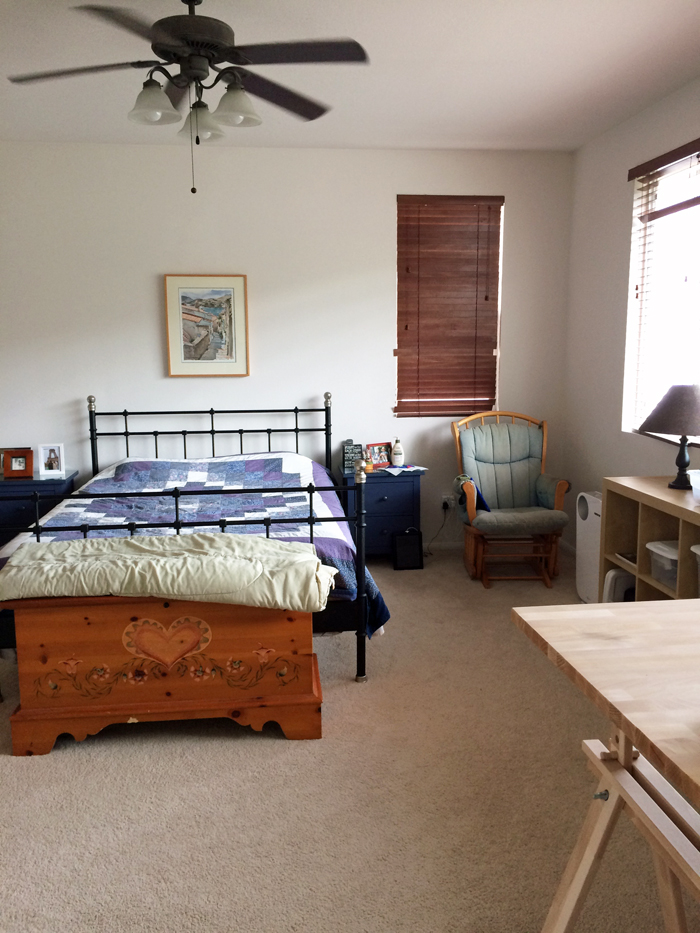 This past summer, I started taking naps. Thanks to this post from Michael Hyatt, I decided to give it a try.
What I realized was that I had previously misapplied naptime technique. I only took naps when I had three hours to spare. And then, I usually woke up groggy and wanting to sleep longer. I was usually frustrated rather than refreshed.
Reading the article and then testing it out, I learned that 20 minutes of quiet rest does more for me than those three hour marathon naps.
This video explains how naps work. It's worth a gander.
Understanding the science of a nap is so helpful.
What I do is set my timer for 25 minutes, shortly after lunchtime. I ask the kids to be somewhat quiet and then I try to snooze. I have found that even if I don't actually sleep for the full 25 minutes, I am more refreshed than if I had drunk a cup of coffee.
I often lie down somewhere on the main floor. This prevents me from sleeping too deeply and also encourages the kids to be quieter. I also noticed that the more often I do it, the easier it is to fall asleep quickly.
Regular napping has done more to boost my energy levels and help me enjoy the afternoon and evening than anything I've ever done. It's been weeks since naps have been a regular part of my daily routine, but it's another habit that I'm working this week to reinstitute. You should give it a try.
Taking a nap is a great way to stop and smell the roses.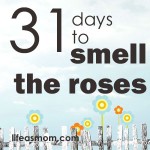 The days are long, but the years are short. I don't want to miss them! For more short and sweet ideas on how to stop and smell the roses, to enjoy the little things in life, check out my 31 Days to Smell the Roses series.
Don't miss a post in this series. Subscribe to 31 Days to Smell the Roses by RSS or email.