Take A Walk Down Memory Lane
We are a participant in the Amazon Services LLC Associates Program, an affiliate advertising program designed to provide a means for us to earn fees by linking to Amazon.com and affiliated sites. We participate in other affiliate programs as well. For more details, please see our disclosure policy.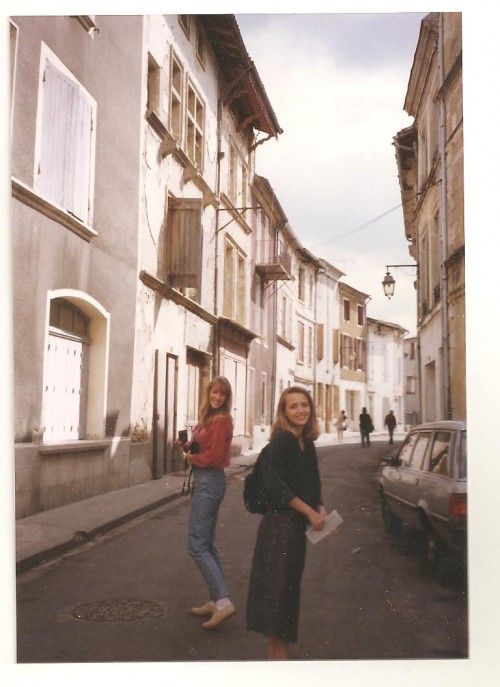 Sarah and me, France 1992
Today is Sarah's birthday. We knew one another in college. We spent a year in France together as exchange students. Forever getting herself into hilarious situations, Sarah could make me laugh like no one else as she recounted her mishaps in a humorous, self-effacing way. She had a gift for writing that I could only dream of. I was sure she would write the Great American Novel one day. She was one of the most talented women I ever met — and one of the most truly humble. She never made a big deal out of herself.
Sarah died five years ago, leaving behind her husband and two young children. She died after receiving a fatal head injury. Today she would have been 38.
I think of Sarah often. I miss her terribly. We didn't talk on a regular basis; we weren't "everyday friends." But when we did get together, it was like a day hadn't gone by. The richness and depth of friendship was there. We always picked up where we left off. She always encouraged me. She always made me laugh.
Oh, how I miss her.
And my mind goes to the saying my mom had when we were young:
Love one another with a little added tenderness for the days of life are short. — Author Unknown
Who can YOU call today? Walk down memory lane. Catch up. Laugh.