The following post has been sponsored by Cox.
This giveaway is now closed. Congrats to the winner: victoria.osborn@
Believe it or not, according to recent studies, kids ages 8 to 18 spend more than seven and a half hours a day on various devices, often while multitasking.While too much technology use is associated with lower grades and shortened attention spans, technology also creates wonderful opportunities for parents and kids alike that none of us would want to give up.
How can we keep our kids safe on the web? How can we help them navigate those murky waters that sometimes trip up parents and other adults? How do we take charge of internet safety for our kids?
Head here to get some great ideas from Cox on how technology can coexist with kids in a healthy way.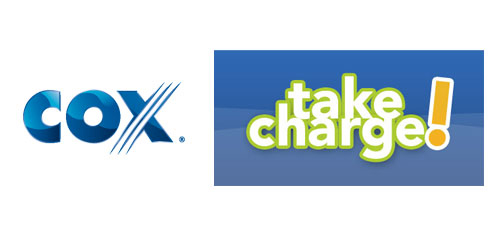 Visit Cox for more tips and information.
$50 Gift Card Giveaway
This week Cox is offering one Life as MOM reader a $50 gift card. 
To Enter:
Simply complete the information on this form. Please know that the information is only being gathered for the purposes of mailing you your prize in the event that you are chosen as the winner. This information will not be sold, traded, or given away.
This promotion is open until Sunday, June 30, 2013, at 8 pm PST and is limited to US residents, 18 years or older. Friends and family of Jessica Fisher and Life as MOM are ineligible for entry. Please enter only once. The winner(s) will be chosen randomly. The prize for this promotion is provided by and shipped by Cox and/or its representatives. This post will be updated with the beginning of the winners' email addresses.
Disclosure: I have received promotional consideration from A&E Television Networks, LLC ("AETN") and/or AETN's third-party advertisers. All opinions are my own.