Last week I mentioned how one of the best ways we saved money on our vacation was to bring our own food. Mammoth Lakes has only one grocery store. And during the busy season, there's reportedly a very long line at said grocery store. I did a lot of shopping before we left.
And since I didn't want to do a lot of cooking on vacation, I also did a lot of cooking before we left.
Needless to say, I was ready for a vacation!
At one point during all the pre-departure craziness, I remember praying that it would all be worth it. Would I be glad that I had worked hard to pack healthy dinners and fun snacks for our five days in the mountains? Would it be worth the time to organize and pack, making sure that we still had room for the kids after I'd packed food to feed eight people for five days? Would it save us money in the long run?
It was totally worth it. Especially when I saw this in a little fishing shop on the lake shore: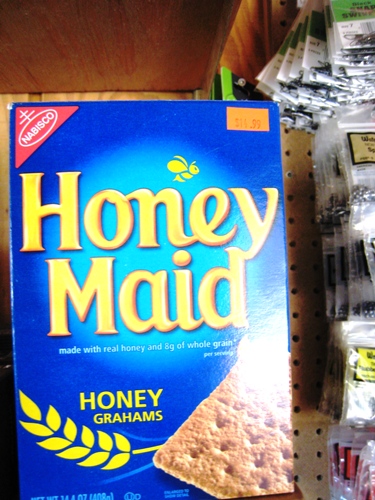 For those of you who can't quite make out the price tag, it says: $14.99
Fifteen bucks for a box of graham crackers?! I could buy ten at home for that price. Woe is the man (or woman) who doesn't plan ahead for smores in the wilderness! They also sold chocolate bars for $1 a piece, and marshmallows for $5. I think you could cook up a batch of smores for about $25.
We laughed quite a lot on that one.
Yes, Virginia, it is worth it to pack in your own food.
Check out this very old (and unpolished) vlog of mine for a representation of how you can pack fun vacation food without breaking the bank. Forgive my bed head and bad math.
Whether you are camping in the Sierras, visiting a ski resort, or just going to your local zoo, it typically is more economical for you to bring your own food. If you watch the sales and use coupons, so much the better!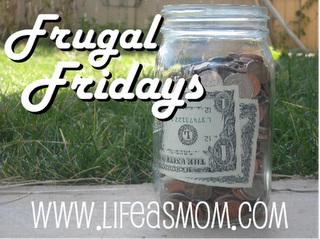 Share your money saving ideas with us today!