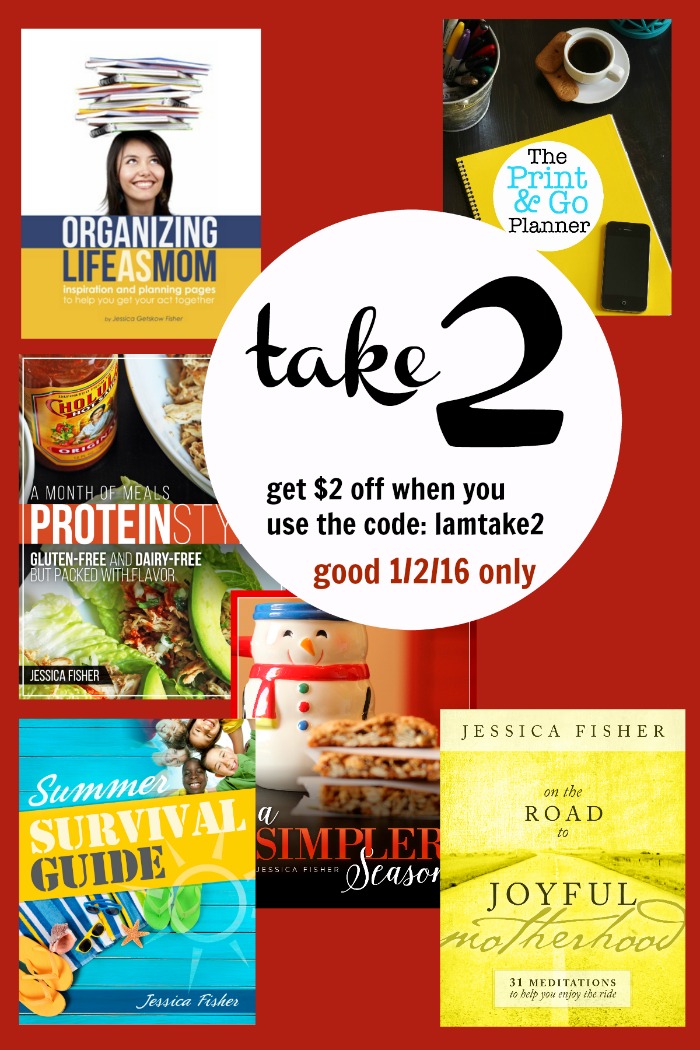 It's the second day of January, so it's time to take TWO! $2 off, that is.
For today only, get $2 off your purchase of any of my ebooks in my estore. You must use the coupon code: lamtake2 in order to get the discount.
Titles includes:
Discount DOES NOT apply to Kindle books or add-on packs. This promotion ends at midnight, January 3, 2016. Coupon does not work in conjunction with any other coupons.
Once you make your purchase, you'll automatically receive a receipt from the FishMama.com estore as well as from Paypal. (You don't need to have a paypal account to use Paypal.) You will also receive download instructions from FishMama.com.
If you don't get your download email, just visit FishMama.com and click "My Account" at the top. There you can reset your password and download your files. Thanks for your support!