Teaching Several Grade Levels with Common Curricula
We are a participant in the Amazon Services LLC Associates Program, an affiliate advertising program designed to provide a means for us to earn fees by linking to Amazon.com and affiliated sites. We participate in other affiliate programs as well. For more details, please see our disclosure policy.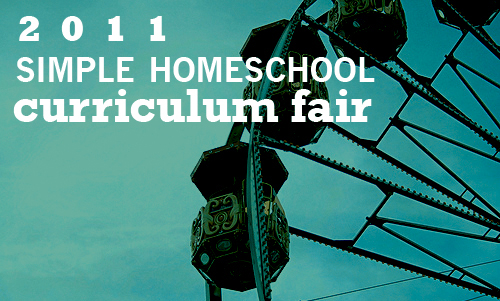 This month Simple Homeschool is hosting a curriculum fair. Each of us is sharing how we approach choosing books and resources for teaching our kids at home.
Today I'm talking about how I teach several grade levels using the same books. It's a way that I save time, money, and a few brain cells all the while helping my kids learn better in age-appropriate ways. No special effects or screens involved. It's really quite simple.
From the post:
Currently we're studying the aftermath of World War II. We have several common spine texts that we read from. If my younger people have a hard time, I read aloud to them. My older students tackle it on their own. My eighth grader reads literature from the time that matches his level of maturity and understanding while the younger set gets exposure to similarly themed books that are more geared for their ages.

They are engaging with the same general subject matter in age-appropriate ways. Yet, my mind is steady in one time period instead of trying to teach Ancient Egypt, the American Revolution, and the Holocaust all at one time.

You really can't be in more than one place at a time.
Hop on over to read the post and chime in on how you accommodate multiple grades in your homeschool.