There is a wealth of great family-friendly movies out there. Here are seven that have been favorites.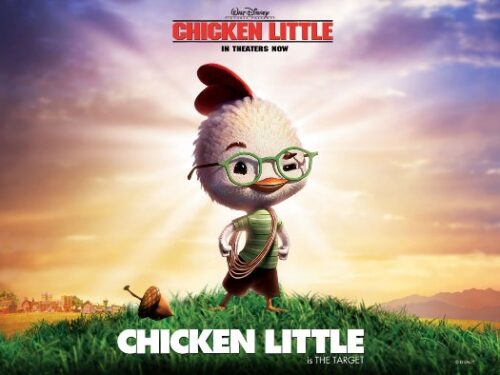 source: Disney Pixar
We love movies around here. Since the bulk of our parenting years were lived without cable television, or any television for that matter, we've come to rely on movies as our go-to form of entertainment. Since we'd have to get a second mortgage in order to take SIX kids to the cinema, videos at home have been the way we roll around here.
We try to watch movies that attract the attention of our broad range of interests and ages. This is not always possible, but that is the goal. We like to make it a family event, complete with popcorn.
Some of our favorites include but are not limited to: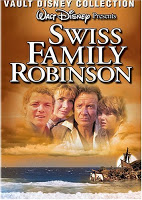 Swiss Family Robinson is one of our children's favorites. A classic Disney film, it captures that adventurous spirit that lies in each of us. It is an adaptation of the book by Johann David Wyss. While it doesn't include every detail of the novel, it does a great job of capturing the essence of their adventures. Personally, I would love a tree house like theirs.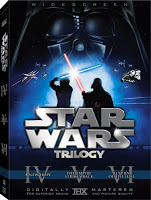 Another classic is, of course, the Star Wars trilogy. Our boys have seen all the films over and over. Everyone has his own favorite, though the FishParents prefer Episode 4 because it is the original. I was five when I first saw it. It's amazing to me that my kids are now such fans. Who knew it would become so iconic?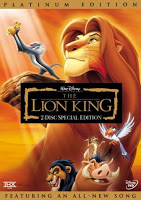 Akuna Matata! I have distinct memories of driving cross country with three children and a dog on our move to Kansas City. The boys loved this movie and played it several times a day – for the five days it took us to get from CA to KC with small children. I've almost fully recovered. And The Lion King has a special place in our hearts to this day.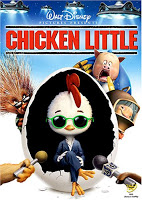 Love Chicken Little! The soundtrack is fun, the plot intriguing, the characters lovable. There are enough jokes to appeal to adults and teenagers and great slapstick to keep a younger kid's attention. We own the DVD and have enjoyed watching it multiple times.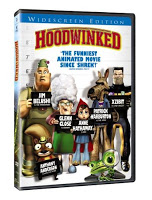 I was really skeptical about this movie the first time we saw it. I'm not sure why. But, it's a keeper. Again, it's another movie that has enough physical comedy to appeal to the kiddos, but enough brilliant humor to, well, humor the parents. And again, another fun soundtrack. Hoodwinked was a low-budget film that went on to great things. Do not watch the sequel. It is horrible.
These last two were directed by my favorite guy at Pixar, Brad Bird. He's hilarious. And so are his films. The Incredibles was probably the first of the more recent CGA movies that we were just flabbergasted by. Definitely took "cartoons" to a whole new level. This is the film where FishPapa got his nickname for me, Super Ultra Lightening Babe. I like the sound of that.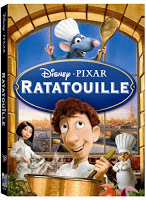 What kind of foodie MOM would I be if Ratatouille wasn't on my list. Love this movie! And while we don't own movie-related paraphernalia for other flicks, we do have Ratatouille video games, readers, and cookbook for kids! Remy rocks, that is for sure. The animation is absolutely fantastic; takes me back to our times in Paris and when I lived in France. Just wish the food was real!
How about you? What are some of your favorite family films?
This post contains affiliate links. When you make a purchase through those links, I am paid a small amount in advertising fees. Thanks for your support. I really appreciate it.