TGIF: Be a CopyCat
We are a participant in the Amazon Services LLC Associates Program, an affiliate advertising program designed to provide a means for us to earn fees by linking to Amazon.com and affiliated sites. We participate in other affiliate programs as well. For more details, please see our disclosure policy.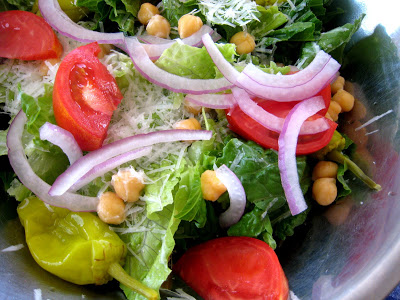 Growing up my favorite place to eat was a local pizza restaurant that made the best Italian salad. It's too far and too expensive to go there often, so I've found a way to copy it at home. Love it! It goes great with our Friday Pizza Night. A wonderful way to celebrate the weekend.
Can you copycat something you love?