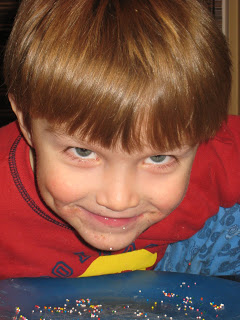 One of the FishKids very, very, very, very favorite things to do at Christmas time is to decorate cookies. This is an inherited trait, I believe, because my siblings and I all loved the same thing. Part of it is due to my oh-so-clever-kindergarten-teacher-mother's method. This idea is a keeper. So pay attention:
Make up your different colors of frosting. Place each color in a different compartment of a muffin tin. Use small pastry brushes to "paint" your cookies. This always works oh so well for little hands.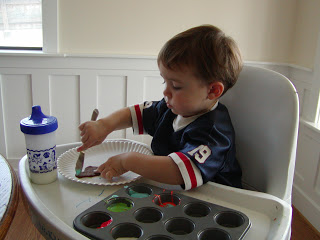 Another part of the cookie decorating gig that my children adore are the cutters we use. Years ago Nanna found a set of cookie cutters for a Gingerbread Nativity: Jesus in the manger, camel, sheep, shepherds, Mary and Joseph, the wise men, etc. Ever since then, when we bake holiday gingerbread or sugar cookies, we make them into "Jesus cookies." One year we even made a standing creche instead of a gingerbread "house". It is a wonderful way for us to keep Christ as our focus at Christmastime.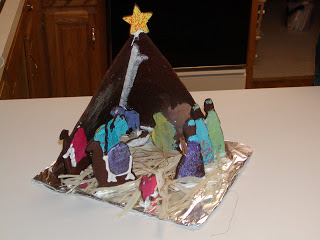 No matter the season, decorating cookies is a great family activity. Children can help dump in the ingredients and mix the dough. After you roll out the dough, they can help cut out the shapes. "Painting" and sprinkling are, of course, a given. Just be prepared for flour to fly and tongues to lick up stray sprinkles. It's all part of the fun!