TGIF: I Scream, You Scream, Let's Make Some Ice Cream
We are a participant in the Amazon Services LLC Associates Program, an affiliate advertising program designed to provide a means for us to earn fees by linking to Amazon.com and affiliated sites. We participate in other affiliate programs as well. For more details, please see our disclosure policy.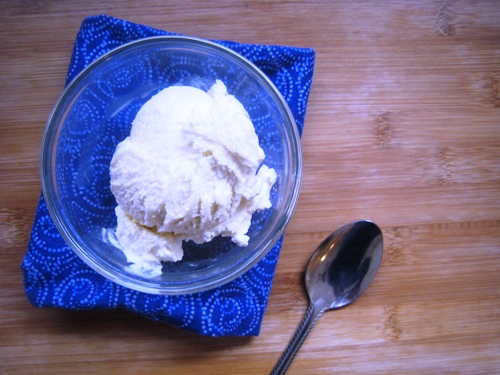 Around our house, Friday evening is the time for relaxing and having fun. The FishBoys play their allotment of GameCube that they've been waiting for all week (30 min. per kid). And often we do pizza and soda pop as a treat. Or a movie and popcorn.
Another activity that my kids like is sugar. Yeah, sugar in any form works for them. I've caught a few just eating it out of the sugar bowl. (Truth be told, I used to do that, too, as a kid. Hi Mom!)
A cold, sugary treat sounds just right for the warm, beautiful weather that we're enjoying right now. I'm thinking about making ice cream this afternoon a long, hot field trip to the Botanical Gardens.
I bought one of those easy cannister-type machines on end-o-summer clearance a few years back. I think it cost me $5 or $10 and we've used it lots. Not just for "ice cream" which can be expensive with the rising costs of cream and milk, but sometimes, I just pour in lemonade or juice and we make slushies. There are all sorts of options, with or without an electric maker.
So, how about it? Are you up for it? Here are some great recipes:
Vanilla Ice Cream (with egg, custard cooked on the stove first)
Italian Gelato (the basics and links to recipes)
Chocolate Toffee Crunch (oh my! I think this one is moving to the top of my list!)
Chocolate Sorbet (dairy free!)
You don't have to have an ice cream maker to make ice cream. Instead, you could try:
Ice Cream in a Baggie (This link includes links to other ingenious ways to make ice cream without an ice cream maker.)
Strawberry Granita (Kids will enjoy scraping up the frozen crystals.)
Have a blast and report back, please!