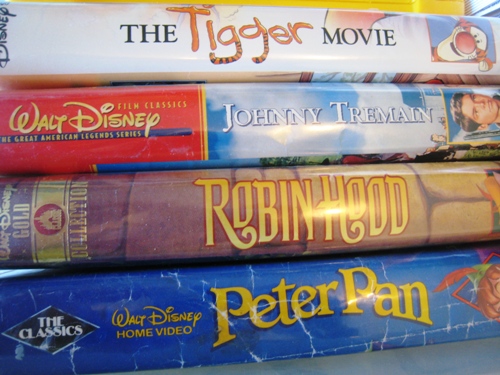 One of our favorite ways to relax on a Friday night is to watch a fun movie together. Since we don't watch tv except for 2 hours of qubo each week — and the occasional sporting event that FishPapa and the boys can't miss — turning on the set to watch a movie is a big deal. We get everyone in jammies, pop some corn, dim the lights and and settle in for a good flick.We own a mess of family films thanks to generous grandparents, and the rest of the time we check out videos and dvds free from our local library. The library system is fantastic. They are quick to stock new movies, so I just reserve them online and go pick them up when it's my turn.
Sometimes finding a family-friendly title is a little tough. We have been known to turn something off fifteen minutes into it based on objectionable attitudes or language. As I am always looking for a good flick to try, I've found a few websites that are really helpful. The Dove Foundation andPlugged In Online both offer movie reviews to help parents determine if a movie is going to work for their family.
In case you'd like some inspiration, here are some of our favorites:
Can you tell I have four boys?
Share your favorite flick in the comments section and then go pop some corn for a fun movie night — tonight!