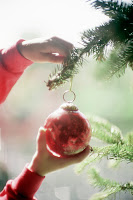 The day after Christmas. Ho hum. The party's over.
Or is it?
Let's not be fooled that the season of goodwill just magically ended at the stroke of twelve last night. Hopefully, we're teaching our kids to show love and compassion all 365 days of the year. One great way to exercise those sentiments today is to write thank you notes. It may be a lost art, but people light up when you thank them.
Chances are everyone in your family received gifts over the last week. Now's a great time to thank the gift givers. The process doesn't need to be complicated. Simple notecards and envelopes will do the trick. But you could certainly bust out the scrapbooking supplies and make works of art to mail to those who've blessed you this past year. Sit down with the kids and make a family project out of it.
Check out these links for help and fun ideas to do that with your children: