TGIF: Take a Family Field Trip
We are a participant in the Amazon Services LLC Associates Program, an affiliate advertising program designed to provide a means for us to earn fees by linking to Amazon.com and affiliated sites. We participate in other affiliate programs as well. For more details, please see our disclosure policy.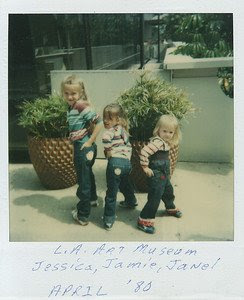 My parents were both teachers. So, basically that meant that all of life was "educational." We, my four siblings and I, were their guinea pigs for teaching techniques, projects, and yes, even tests. I think Dad even paid us to take his tests to see that they were effective.
We had lots of educational vacations: visits to Mount Rushmore and to art museums are two that stand out. I don't think I knew at the time how rich in experiences our childhood was. (Thanks, Mom and Dad!)
Now I have the privelege of exposing my kids to the same kinds of things. Since FishPapa and I have taken on the responsibility of educating our children at home, family field trips really fit into the pattern of our life. So far in 2009, we've made several trips to see local landmarks. They also happen to fit our history study for the year which makes our reading that much more meaningful.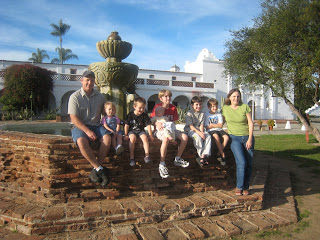 The FishFam on a recent visit to Mission San Luis Rey.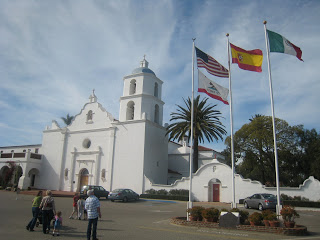 Studying the Missions is a rite of passage for all California children. So how fun that we live within comfortable driving distance of the mission that I studied for my 4th grade report. I convinced one of the FishBoys to write his report on it so that we could go see it as well.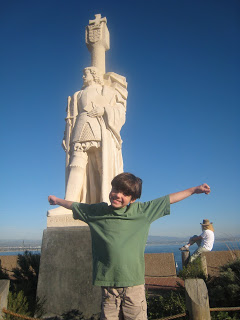 This FishBoy chose Cabrillo as his explorer to study, so we visited Cabrillo National Monument.
Whether you home school, public school, or private school, taking a family field trip is a fine way to reinforce what your children are learning and to make it come alive for them. It doesn't have to be a historical landmark that you visit. It could be a sporting event, the zoo, the botanical gardens, a science/history/art museum, a local nature center, an aquarium — the options are just endless.
It's great family fun — and it's "educational."
What great field trip have you taken with your children? Share it in the comments.
(Check out Amy's place for more fine things.)