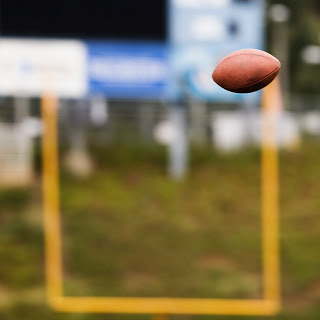 Personally, I'm not all that into football or the SuperBowl. In fact, I am not really sure who's playing. Once the Chargers lost, I lost interest. But, I know that FishPapa and the boys enjoy watching and rooting for their favorite teams. And that's a good thing, because it got me cable tv which in turn got me the Food Network. But I digress….
What I enjoy about football days is the good excuse for cooking up a feast. Football games just lend themselves to yummy snacks and tailgating type meals. So, I'm going to cook up a storm this weekend in honor of The Game.
Here's what we'll be having:
Veggies and Ranch Dip
Chips, Salsa and Guacamole
Potato Salad
Grilled Sausages
Ribs (a new thing – I'm going to try to make them myself!)
Kettle Corn
Triple Chocolate Brownie Sundaes
How about you? Why don't you brainstorm with your peeps what kinds of snack they like and see what fun food you can come up with. Even if you don't like football.
What's a fun food at your house?